Hello GoodBetterBesties! I am not going to lie to you, I am not exactly sad to see March go. This month has been a lot. Since it is the last Wednesday of the month, I am linking up with Shay and Sheaffer for What's Up Wednesday! Let's get to this.
What We are Eating This Week
Monday-Grilled pork chops, brown rice and broccoli
Tuesday-Roasted shrimp, jasmine rice, roasted peppers, mushrooms and tomatoes
Wednesday-Not sure yet. Maybe pancakes, bacon and berries. Maybe turkey burgers and hot dogs.
Thursday-Running Daddy is about to do his 38th marathon this weekend so I need to carb him up. We will do a little chicken pesto pasta.

Friday-Pizza night!
What I am Reminiscing About
With spring here, I am really reminiscing about Easters past. We always host Easter at our house and it is a really Good time. We have an epic egg hunt and shoot off bottle rockets.
What I am Loving
I am so loving the longer day light and that the weather is starting to get Better. I am also loving pulling out my spring clothes as I am so done with being bundled up.
I am also loving lacrosse season. You know I am a total hockey mom in heels but I so love the game of lacrosse. It's so fun to watch Hockey Guy play lacrosse in the backyard with our dog!
What We Have Been Up To
Hockey, Hockey and more Hockey. Hockey Guy's regular season team ended up being the runner's up in their tournament after a cheating scandal (I kid you not) put one of their losses that weekend into a win overnight. It was very dramatic. The kids found out from the referees while they were out on the ice in the middle of their third game. We had a really Good hockey season this year with Good kids, normal families and the Best coaches.
We also had an invitational tournament with the Cotillion ball on the same weekend. It made for a very tiring but fun time.
Now were are fully in lacrosse season and Hockey Guy is finally on a team with a bunch of his Best buds. They looked pretty Good this weekend but most importantly they are having fun.
I am getting ready to start thinking about our spring planting as the weather is finally getting Better.
What I am Dreading
Speaking of spring planting...I am dreading the spring clean up and the weed pulling. It's not too bad out there...at the moment.
What I am Working On
I still working on a bunch of big projects at work as well as not second guessing myself.
I am also looking at some travel options for us this spring as well are potentially a different house in Hilton Head. We love the one we had last year but we might be up for something a little quirky closer to the beach club.
What I am Excited About
Ok, I had a very cool opportunity this week. I can't talk about it just yet but it was super fun and I hope to be able to tell you all about it in a few days.
What I am Watching/Reading
I have a list of books I want to read in my head, but I need to get on those.
I am getting caught up on all of my Housewives. I am a little behind on New York but I will get there, because All Stars.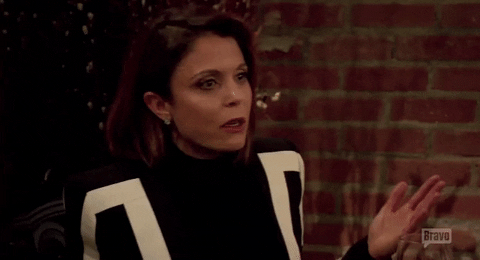 With Beverly Hills, while I am really starting to like Denise Richards, I am pretty over that whole dog story line. They need to watch and learn from our friends in New York.
For the record, I could watch Colton the Bachelor jump that fence 1,000 times. I mean that was impressive. Never gets old.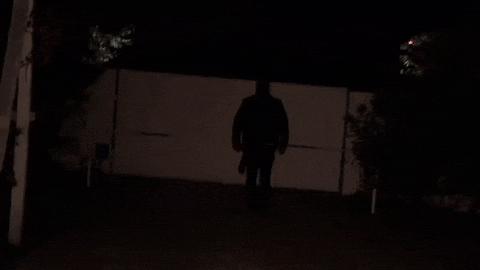 I am also all in for the Spring Fever movies on Hallmark. Love Under the Rainbow is a much Better movie than the title makes it sound and Love to the Rescue gave me all the feels. That one had it all, rescue dogs, great humor and a sweet story.
What I am Listening To
I have been listening to a lot of Luke Bryan lately as his music is just so fun and makes me think of summer.
I am also listening to all of my regular podcasts in the car. I have to tell you that if you are into Hallmark movies, you need to check out Jacks and Shawl with The Bubbly Sesh. Last week Hallmark Channel announced that these ladies are now the official podcast of the Hallmark Channel. These ladies are so fun and are about to hit the big time. Hallmarkies, check them out!
What I am Wearing
I don't have a lot of fashion posts right now because I am weeding out my closet and also transitioning in my spring items.
I did two posts this month on Beautycounter and clean beauty with lots of looks and reviews. You can check those out here and here. I really like the products especially the lipsticks.
What I am Doing This Weekend
Hockey Guy has a lacrosse game this weekend and Running Daddy is running another marathon. Other than that we have a pretty light schedule...which I am loving.
What I am Looking Forward to Next Month
Well, it's my birthday month next week and also my mom's birthday. I am also looking forward to Easter and trying to finalize our Easter break plans.
What Else is New
I think I have covered everything, but don't forget that tomorrow is our Thankful Thursday link up with Holly and me. Feel free to link up and share what you are grateful for this month or find some new great bloggers to read. Our theme this month is Gratitude Even When the Winter is Too Long. My take ended up being different than I thought it would, but you can link up anything you feel you want to write too.
Bonus Question: Favorite Easter Side Dish
This one is so easy, baked cheese grits. This Yankee just loves Good baked cheese grits. I always use Paula Deen's recipe and they call for a bag of cheddar cheese and a stick of butter. I mean any recipe with a bag of cheddar cheese and a stick of butter has to be Good right? They are the perfect side to baked ham.
That's what we have going on for March. See you back here tomorrow for Thankful Thursday!