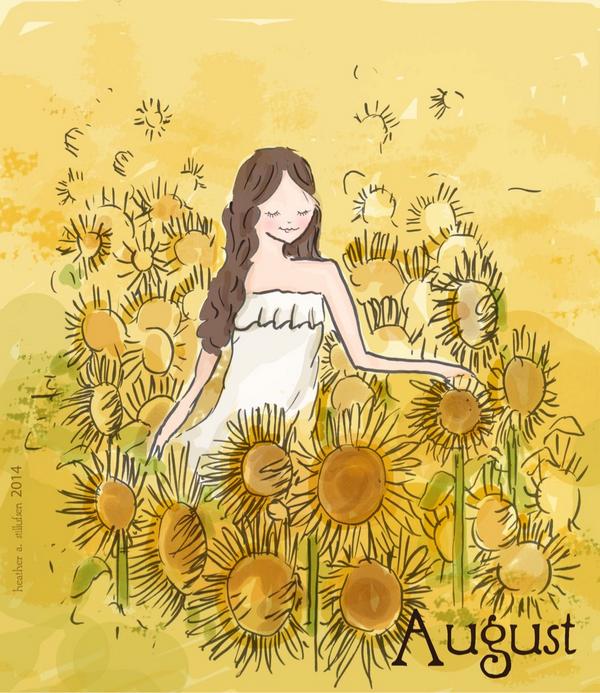 Big week in our house as not only did Hockey Guy start school, he started his last year at his school. He has been at this school for eight years, so this is a big year. This week really flew by, thankfully, and I am
linking up with
Erika

,

Andrea, Narci to chat about the things that are bringing me Joy this week.
1) C.O.F.F.E.E.
We always have coffee on the first day of school after the kids go to their classrooms. Now that I have a middle schooler I have been banned from walking him to class on the first day. Hey, that's ok that just means the Running Daddy gets the pick of the Krispy Kreme donuts.
The Best part of the coffee, was the sweet sign at the top of the table. I had never seen this before and it was just so fun and so true.
2) Heavenly Hunks
Have you tried these? They are so Good. I found them at Costco and they are the perfect healthy afternoon snack. They taste like a cookie but are filled with all kinds of Good ingredients. I have one with a cup of pomegranate green tea every afternoon. It really helps wind down the end of the day.
3) Mario Badescu Caviar Night Cream
I really like Mario Badescu products and have been using them for years. I always seem to go back to Mario and also Kiehl's. I recently got a sample of the Caviar Night Cream and have had really Good results with it. I started to use it and then I noticed that all of a sudden my skin looked really Good last week. I think this night cream is the reason why. I think I will be purchasing this when I use up my samples and I am ready for a new night cream. It is also at a really Good price point at $22.
4) Back to School Vibes
I do love the back to school season. I love the excitement of the first day, all the new school supplies (I even bought a new Erin Condren notebook for myself) and the weather has gotten a little cooler around here. It's no longer melt your face off hot.
Even as an adult, I love back to school. Give me all the back to school photo on social media of kids and teacher friends setting up their room. I want a new lunch menu and a full calendar. I am all about the back to school vibes.
5) Food Prepping
I have always been really Good about planning out what we are going to eat for the week. It just makes our nights go Better if I have a dinner plan in place.
Once morning when it was quiet while in Hilton Head, I decided to take that time to plan out our back to school dinner menu. I am so happy I did.
I did our grocery shopping on Saturday and then while Running Daddy and Hockey Guy were at sports practices on Sunday, I did all the prepping. I mean I was prepping like a Boss!
I know that it doesn't take that much time to chop up a pepper on week night, but it is so much Better to chop that pepper on Sunday. Then when you are tired on a Wednesday night all you have to do is dump those chopped peppers right into the wok for stir fry. I basically had everything chopped and labeled in the fridge for dinner with the week. I also baked a batch of zucchini muffins for the week. Once we hit the school week, it was all working for me. The crock pot came out...twice!
It may not work out every weekend to meal prep for the week, but while I have the time lately, I am going to try to do it. Let me know if you might be interested in seeing a meal prep post by leaving a note in the comments section.
To see what we had this week for dinner, check out the first section of What's Up Wednesday.
Have the Best long weekend!