Oh August, you are such an eventful month filled with work, vacations, birthdays and the start of school. It is the last Wednesday of August, I am linking up with
Shay and Sheaffer
for What's Up Wednesday! Let's dig into all things August Besties!
What We Are Eating This Week
Since it is the first week of August, I am meal planning and prepping like a boss. I have always been Good about the planning part, it's the prepping that I could be Better at. It truly is amazing how helpful it is to have that squash already cut and ready to go when you get home after a long day. So here is what I have on the menu this week.
Monday-Slow Cooker Mushrooms and Meatballs Over Pasta
This recipe is from Mix and Match Mama and is so Good. I am pretty sure I made this on the first day of school last year. This is one that I need to put into the rotation especially on hockey weekends. The meatballs and the pasta are both gluten free and I served it with sauteed summer squash.
Tuesday-Easy Dinner
So I thought that Running Daddy would be doing his marathon training tonight but he is not. so I didn't really plan much for dinner. See those meatballs above? Running Daddy and Hockey Guy turned the leftovers into meatballs subs and I had a few over gluten free pasta. We got two meals out of that recipe! There is plenty of cut up fruit around these parts to round things out.
Wednesday-Shrimp Stir Fry
Thursday- Baked Chicken Tacos
My baked chicken tacos are a Good option for Taco Tuesday or any night of the week. I usually like a taco on Thursday because by Thursday I am usually just so done!
Friday-We will be out of town. More on that to come.
What I am Reminiscing About
This one is so easy. See that little guy above, well he is starting his last year at his school and is not so little any more. He started as a cute little blonde with a buzz cut and now he is getting ready to leave his second home after eight years. I thought I would be sadder, I thought I would cry at the back to school coffee. Well I almost did, but not for reasons I thought I would. Right now, I am finding Gratitude in the Lasts. More on that to come tomorrow in Thankful Thursdays with Holly and Patty.
What I am Loving
For starters, I am loving that the temperatures dropped about 20 degrees and took the humidity right along with it. I am so ready for a little coolness in the air and to start a little transition wardrobe action.
I am also loving the taco meatballs that I posted last week. These meatballs give you the best of both worlds, they are a little bit taco and a whole lot of meatball. Best part? You can have them on the table in less than minutes, maybe even less than 20 minutes if you are really Good.
What We've Been Up To
August was such a big month. I finished up my big work project. Can I get a whoop whoop? Hockey Guy had another hockey camp that was local and a day camp.
We spent another dream like week on Hilton Head island. We spent a lot of time in the warm water and on the beach. I seriously think the warm, salt water was just what I needed to finally heal my ankle. We rode our bikes and had amazing food. Hockey Guy's birthday started with an early morning storm. Once the weather cleared we did a little mid day mini golfing and then headed to dinner at the beach club. It was a really Good birthday for him. To learn more about Hilton Head click here.
On Monday, it was the first day of school. We are so ready for this big year.
What I am Dreading
I am still cleaning out the clutter around this house. I dread this project but I really need to weed out some clothes and other things we don't need any more.
What I am Working on
At work I am cleaning up my office and my files. My desk has been so neat lately but with my big project, it got a little messy. I really prefer a more organized office so I am working on that during the last days of the Congressional recess.
I was listening to episode #108 of Rachel Hollis' podcast and she had four really amazing women on it. One of them mentioned that if you can create a voice in your head that tells you are not enough and that you will never accomplish anything, then you also have the power to create a voice that will tell that first voice it is wrong. I am working on taking it a step further. I am working on the voice that tells the first mean voice to "Shut Up!" A little forceful, but I think I need to be that forceful. That is one of the big things I am working on lately.
What I am Excited About
I am actually getting really excited about our trip to Chicago this weekend. It kind of snuck up on me but I think it will be a really fun get away.
What I am Watching/Reading
My reading slowed down again, but I picked back up Kind is the New Classy by Candace Cameron Bure.
As far as watching, we are all into two shows on CMT, one has been on for years and one is brand new.
Dallas Cowboys Cheerleaders Making the Team
I actually really like this show. I love that Kelli and Judy run a tight ship and then almost every season someone gets in trouble for their social media escapades! You do not want to get called into Kelli's office! I had the premier on when we were waiting for another show, and now even Hockey Guy is hooked. He had no idea this was such a big deal and how had it is to make the team. I told him just wait until the cuts start coming. He probably thinks some of them are cute too...
Racing Wives
Do not sleep on Racing Wives. Trust me, this show is so Good. It is a fascinating peek into the business and culture of NASCAR. Kind of like Real Housewives without the bleeping and the table flips. Not that I am against a Good table flip.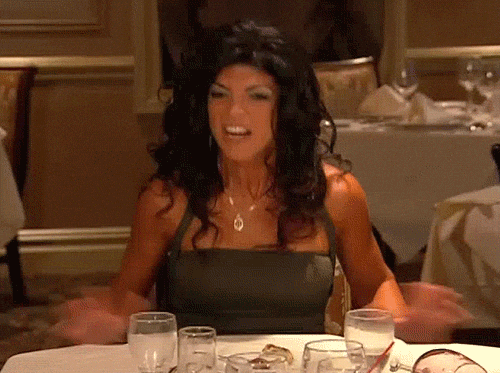 The three of us are kind of obsessed with Racing Wives and it is pretty PG so far.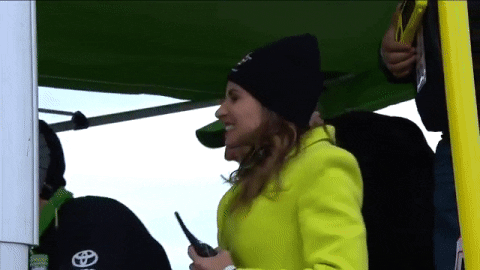 What I am Listening To
Mostly I am listening to all my regular pod casts including Rise, Reality Steve and Bubbly Sesh.
What I'm Wearing
The weather changed and fast around here. It went from melt your face off hot to cool and lovely. I have been trying to manage my wardrobe but there are two transition pieces I am just loving right now.
My Zella high waist cropped leggings. These leggings were the only thing I picked up this year at the Nordstrom sale. I had them on this weekend I am pretty much think I will be living in them all weekend during the early fall. Zella makes the Best leggings...period.
I took a small
***contains affiliate links
My other perfect casual piece for heading into fall is the Old Navy Faux Wrap Terry Sweatshirt. This sounds a little odd, but this sweatshirt is kind of like a hug. It is super soft and wraps around you. I bought it in two colors and I am glad I did. Oh and it's like $20! This wrap with the leggings above is going to be a fall staple when I just don't want to have real clothes on!
I took a small
***contains affiliate links
What I am Doing This Weekend
We are headed to Chicago for part of the weekend and then on Monday I am going to try to food prep for the week and get some house projects done. Last true weekend of summer!
What I am Looking Forward to Next Month
I am looking forward to the weather staying nice with hopefully the cool temperates we are having now. With this nice weather comes the start of pulling out the fall fashion pieces.
I am also looking forward to the beginning of hockey season for Hockey Guy and finding out what team he is on.
What Else is New
The only other exciting news around here is Running Daddy got a new car. It is a total size upgrade...seriously. He went from a two seater convertible sports car to a Toyota Sequoia...and he is loving it.
That's it for me this month. Just a reminder that if you have blogged about Gratitude recently feel free to link up tomorrow with Holly and me for Thankful Thursdays.
I will see you back here tomorrow for Thankful Thursday and then again on Friday for Friday Favorites!