It's Tasty Tuesday and I hate to break it to you but you have about a week to figure out what you are making for Thanksgiving. One week. Never fear...Good Better Best is here to help you with all of your planning needs for the big day. From Good soup to sides to the Best wine at every price and helpful prep ideas, Good Better Best will walk you through what you need to know to help make this thanksgiving the Best yet.
First Course
Instead of a salad why not try my Butternut Squash and Pear soup as a first course. You can serve as an appetizer in mini shot glasses or demi tasse cups. For a switch up from the formal soup bowl, you could keep warm in your crock pot and serve in a fun selection of coffee mugs. This soup is also very light for those wanting to ease into the holiday eating. Frankly, it's one of the Best things I make. Once you add pear to your butternut squash soup, you will never use apple again.
Sides
Freaking out a little that you have a gluten free guest coming? Or if you are gluten free and wondering what life will be without cornbread dressing? Well you don't have to with my famous cornbread, sausage and chestnut dressing. You can make this with regular cornbread or gluten free and it will be really Good. I only use Pamela's gluten free cornbread mix. I have found anything else to be really dry.
Wine
Wine for thanksgiving can seem intimidating, that is why I have two posts on this very topic. The first is part of a regular Thanksgiving post here and then last year I did a stand alone Thanksgiving wine post. From sparkling to Riesling to reds, I have you covered in those posts.
Don't forget that Beaujolais Nouveau Day comes early this year as the third Thursday of November is the day after tomorrow. Meant to be enjoyed young, feel free to pop this fruity beauty with appetizers or the main bird. Since the Georges Duboeuf, the quintessential Beaujolais Nouveau, typically is less than $10 it is a Good party wine at a Better price. Beaujolais Nouveau just says November to me.
Dessert
o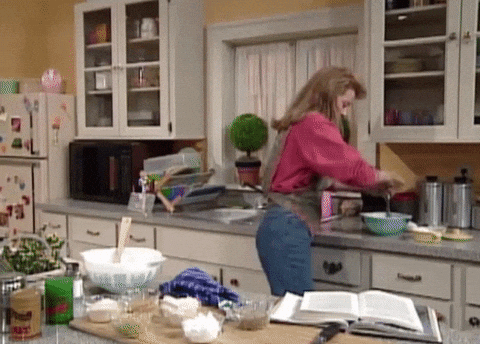 Honestly, I am not much of a baker. I just think it is a lot of work for something that is not a meal. My other frustration with baking is that you don't know how it is going to turn out until it is finished, and then there is not much you can do about it. Case in point, Sunday night I did a test run of a cake that I thought I was going to make for Thanksgiving. It.was.not.Good. It turned out so bad, Hockey Guy and I threw it away. Yes, the cake was that bad.
For about eight years, I have made a gluten free carrot cake and it is really Good, but I am a little bored with making it. I have received negative feedback from the twelve and under crowd when I don't make it. So I think this year I may give it a twist and make it with cinnamon icing instead of the traditional cream cheese frosting.
All Thanksgiving tips and questions are welcome in the comments below. You have 7 days people, let's hit the grocery store and the kitchen and make this the Best Thanksgiving yet!