Today I am linking up with
Shay
&
Erika
for their Workin' It series. November's topic is "Planning for the Holidays." For this month when we say holidays...I am going to focus more on Thanksgiving but I will also add in some of my shopping tips for Black Friday and Cyber Monday. So this is how I am trying to get my Thanksgiving act together.
Food
We don't host Thanksgiving but since I am gluten free, I typically make the dressing and a dessert. I find that you really need to plan ahead to make sure you have the Best ingredients this time of year. I have already stocked up on chicken stock because it you wait until the week before Thanksgiving they run out and all that is left in the store is beef stock...and well, that won't work. I also have learned to only use Pamela's gluten free cornbread mix as the base for my cornbread, sausage and chestnut dressing. I have tried others and it is just not as Good. I also now take a shortcut and buy the peeled and roasted chestnuts available at Trader Joe's. Honestly, this dressing is so Good, you would never know it was gluten free and the answer to your question is....yes you can use regular cornbread too.
I try not to be the food police on Thanksgiving as it is one day a year, but if you want some healthier alternatives on Thanksgiving, check out this post on how to use Better ingredients for the big day. Honestly, if they fit in your budget, the organic or farmer's market items typically will taste Better too.
Wine
I plan to do a stand alone post about Thanksgiving wine very soon. The wine is so important and can be challenging on Thanksgiving due to the array of seasonings and dishes. Running Daddy is in charge of the wine every year for our meal and I have already started talking to him with some options. I would recommend heading to your local wine store this weekend to see what are Good options while they still have something interesting in stock. Stay tuned for my 2017 Thanksgiving wine recommendations.
Fun
So two years ago, my friend and I created our own holiday...we call it Thanksgiving Eve. It's totally laid back to the point where some years we have done pizza. I am even thinking lasagna this year. It's a nice way to roll into the holiday and have the kids be able to hang out with their friends.
Every Thanksgiving morning, Hockey Guy and Running Daddy do our local Turkey Trot. Hockey Guy has been part of this race since he was in a stroller. There were many years when he would just run a mile with Running Daddy and then jump out and hang with me. Now he is able to do the entire race. It is the Best time and it is becoming quite the event with even a celebrity or two each year.
Shopping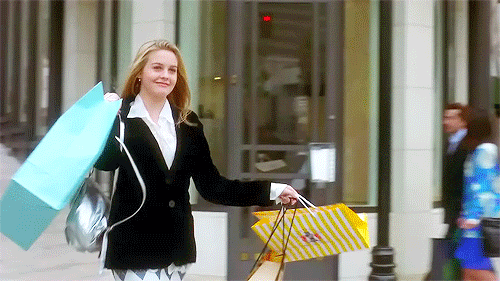 Ok, I am not a big Black Friday shopper or a "door busters" person, but I do like to use Black Friday for it's convenience and deals. The outlets that are about ten minutes from our house, are open all night from Thanksgiving to Black Friday. For the past several years I have gotten up and headed over to the outlets at 5 a.m. to get a little shopping done. Mostly I do this because it gives me the time to do it and the stores are not crowded. Normally when I am pulling out of the lot around 7a.m., the crowds are coming in. I definitely get some Good deals but mostly the thing I need is time. Our local running store also always has a 30% off everything in the store until 8 a.m. Anyone who has ever brought serious running apparel, especially for winter, will recognize this as a Good reason to get up early.
As for Cyber Monday, in some cases, the online Black Friday deals hold until Monday. Last year I was able to stock up on Kiehl's products both for gifts and myself and the gift with purchase included a full size facial cleanser. It was one of the Best deals I scored last year. The entire Good Better Best household is a fan of Kiehl's.
So that is my early Thanksgiving game plan for 2017. If you want more helpful tips, visit my 2016 Thanksgiving post here. It is one of my most popular posts of all time.
Let me know if you have any Thanksgiving questions or tips of your own in the comments below. I will also be taking any wine questions here to answer in my 2017 Thanksgiving wine post coming up soon.