Hello end of September! September you were such a big month with school and activities starting back up and a whole lot of work deadlines. Since it is the last Wednesday of the month, I am linking up with
Mel
,
Shaeffer
, and
Shay
to talk about what I have been up to this month. Let's get to it.
What We are Eating This Week
Monday-Smoked paprika chicken thighs with roasted vegetables and rosemary potatoes.
Tuesday-Running Daddy has marathon training so Hockey Guy and I will do something easy like burgers and dogs.
Wednesday-Chicken pesto pasta with salad.
Thursday-Parmesan roasted shrimp, jasmine rice, roasted vegetables.

Friday-Pizza night...always.
What I am Reminiscing About
With the start of school, I have all the school feels. I cannot believe that Hockey Guy only has two years, this year and next, left at our school. He started as such a little kindergartner and now is a big middle schooler.
I am also reminiscing about my old apartment as my friend went by the building today and said it was for sale. Let's put it this way, that while this place needed some renovations to say the least, if I never moved in there, I would never have had the life I have now. I moved into a friend's apartment when she bought a house and we became even Better friends because of this. I became friends with the girl across the hall from me and through her I met Running Daddy. It will be interesting to see what they do with this place when someone buys it. It was built in the 1800s and while priced well, it needs a crazy amount of work.
What I am Loving
Sally Hansen Miracle Gel Polish
***contains affiliate links
Gel Kit
***contains affiliate links
I tried gel nails this summer and had a love hate feeling about it. They looked really Good but I found the time it takes to have them done and the fact that I really needed to keep up with them as not a process I was really interested in. I also think the gels were not a Good option for my nail health. I had heard about the Sally Hansen Miracle Gel and decided to try it out. It really was a Better option for me.
Here are my navy nails one day after putting the polish on. I love a navy nail.
This is how my nails looked five days in with a more greyish lilac color. Honestly, if I didn't have upcoming meeting then I would not have changed the polish. They look really Good and this gel polish is very easy to take off.
What We Have Been Up To
It's the start of the school year so we have been working on new routines and new ways to organize. So far we are off to a Better start than last year. I am keeping all of Hockey Guys big tests and projects on a block calendar in the kitchen to help us all plan our week.
We have had the big PTO meeting as well as back to school night. Hockey started up as well as track and cross country. We are back in the swing of everything. Big time.
What I am Dreading
Hockey is a long season, like longer than the NHL season long. We start in August and end up around March. While I love watching Hockey Guy play, I am dreading the exhaustion that comes with it. Sunday morning we were at the rink at 7 a.m. which meant that we left the house a little after 6 a.m. I totally needed an afternoon nap on Sunday. This is all part of the fun of being a hockey mom in heels.
What I am Working on
As I mentioned above, I am working on helping to keep Hockey Guy organized for school. He is doing a much Better job so far but I am finding it helpful for everyone if his tests and projects are on a block calendar in the kitchen. It helps us manage our week.
I have also been working hard on not driving myself crazy dinner wise. I have been trying to do more simple meals during the week and a little bit of batch cooking as well. This slow cooker pulled chicken cooked in a big batch and then frozen has been really Good for baked chicken tacos made even faster. I am looking forward to using this chicken in multiple ways for future easy dinners.
I am also personally working on not second guessing myself so much. I have been doing that a little bit both with work and at home. I have to remind myself, that I have got this and that I am waaay harder on myself than I need to be. I have to do Better at my self talk at times and I have to remember that God has my back and puts people in my life to help me.
What I am Excited About
I am excited about all things fall and hoping the weather will get Better around here. I know that I should not complain about our weather with all of the flooding to the south, but pretty much it has either rained or been 105 degrees basically since the beginning of May around here. Not kidding. So I am excited for some fall temperatures.
I am also excited about the fall flavors. I broke the seal around 10 days ago and purchased three pumpkin spice items at the grocery store. I then went all in Friday night at Trader Joe's with pumpkin spice gluten free pancake mix, gluten free pumpkin bread mix, the pumpkin ice cream and pumpkin spice tortilla chips.
I am also excited because my friend who has a real actual farm was in town this week and she dropped some beautiful fall vegetables on my doorstep. Looks like I will be making my butternut squash soup this weekend and some sweet potato chips in the next few days. If any of you have any Good spaghetti squash cooking tips or recipes please leave them for me in the comments below. It's been a while since I made one and my sweet friend left me one of those too.
What I am Watching/Reading
Real Housewives of Dallas
Dallas has gotten so much Better, I mean like they are varsity league. Not quite Beverly Hills and no, not New York, but they are getting there and these ladies are bringing it. I think Dallas might be the only franchise where all of the women might be likeable.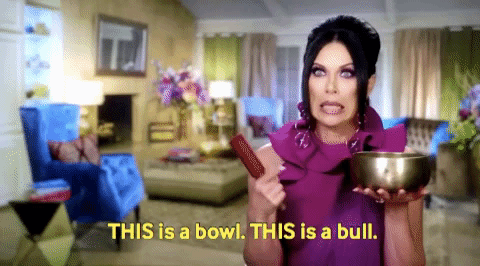 Do you hear me Orange County? You ladies need to take a page from the gals in the Lone Star State.
It is also time for the Hallmark Channel Fall Harvest movies. They are just so fun. I am a total fan of the All of My Heart series and Pumpkin Pie Wars is a family fave. #Hallmarkie
I feel like there are not a ton of things on lately, so if anyone has any recommendations please leave them in the comments below. I don't have a lot of answers lately when Running Daddy asks on a nightly basis "any Good trash to watch tonight?" I may give Dancing with the Stars a shot this season. Hockey Guy and I are Bobby Bones fans.
At the moment I am still really not reading much beyond school paperwork, school emails and political polling data and articles for work. 'Tis the season!
What I am Listening to
Fatal Voyage-The Mysterious Death of Natalie Wood
I mentioned in my Ten Things You Didn't Know About Me post that I love old movies and have a fascination about what may have really happened to Natalie Wood the night she died. Honestly, Robert Wagner is my elderly Hollywood crush--not to be confused with my real Hollywood crush Channing Tatum. I hate to believe that there may be more to this story than we actually thought, but things are not looking so Good for Jonathan Hart after listening to this podcast.
Slow Burn Season 2-The Clinton Impeachment
I also recently heard about this podcast and this is a Good one. I lived through the whole Bill/Monica situation as young Washington staffer but this podcast is bringing me back to things that I either forgot or didn't really know. Take away so far, Linda Tripp, that gal was everywhere when you look at this story as a whole. Check it out.
What I am Wearing
The weather is not really matching what I want to be wearing in my head, we are officially in the transition wear season. This is what I am wearing when I want it to be fall but the weather says that it's still summer...or monsoon season.
Lots of pants with blouses like this black blouse with a window pane pant. I have a similar outfit on repeat. Both of my items are from last year but I have links to similar looks below.
***contains affiliate links
***contains affiliate links
Here are a few options with the jeans:
I added this leopard jacket on Friday with the same jeans for a little dressier Friday look. My Rothy's flats are on repeat lately. They are the most comfortable flats I own.
***contains affiliated links
What I am Doing This Weekend
We have our big track meet this weekend and the weather is supposed to be perfect. They are predicting true fall weather which is so Good for runners and parents sitting in the stands all day. We have the early shift this year, meaning the first event is like hockey early.
We will also have hockey on Sunday and I am hoping we will get some down time again on Sunday just to hang and then I can do some food prep.
What I am Looking Forward to Next Month
I am so looking forward to all things October. I am hoping to break out my fall clothes and start some fall cooking. I am also looking forward to more Fall Harvest movies on Hallmark and the start to the Countdown to Christmas movies at the end of the month.
Hockey will really start to ramp up next month and while I dread the exhaustion from the early mornings I do love it when we can explore some place new after the games.
I am also looking forward to Halloween. Running Daddy and Hockey Guy do things up big for Halloween at our house and build a spooky walk. Guys, we are a destination house in the neighborhood!
What Else is New
If you haven't taken a moment to help support the recovery efforts in the Carolinas, please try to give whatever you can or do whatever you can. Simply Southern designed the cutest shirt and all proceeds go to the Red Cross. I ordered one they day they announced the project. I cannot wait to get mine. You can order one here. I ordered a medium.
I also wanted to take a moment and say thank you, thank you, thank you. This month Good Better Best hit a page read number that I cannot believe we got to. It doesn't matter what that number is, it was big to me and I just wanted to say thank you to everyone that stops by here to read and comment. Good Better Best has grown so much over the last two years and it is thanks to all of you sweet readers. I promise to keep delivering you the Best content I can and to always be authentic.
Bonus Question-What is Your Favorite Pumpkin Drink or Food?
The gluten free pumpkin bread mix from Trader Joe's with white chocolate chips added. If you have never had white chocolate with pumpkin bread, try it...it is so Good!
Hope you all had the
Best
September...let's go fall.