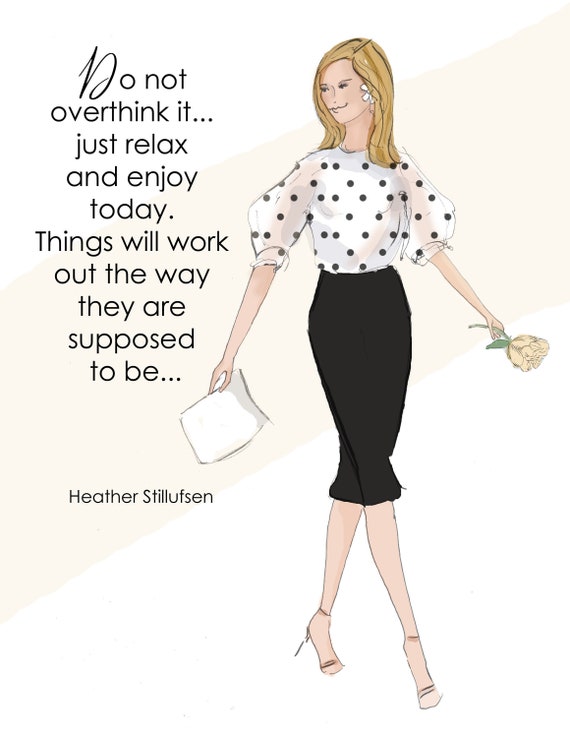 Hey Besties! Coming to you from Omaha, NE today. It's Friday and today is a day we have been pushing for. I am on a work trip and we all have been working hard in the Good Better Best household. Hopefully later today we can exhale! More on that hopefully to come.
I am linking up with
Erika, Andrea, Narci
to share what brings me Joy this week for Friday Favorites.
1) The Bachelor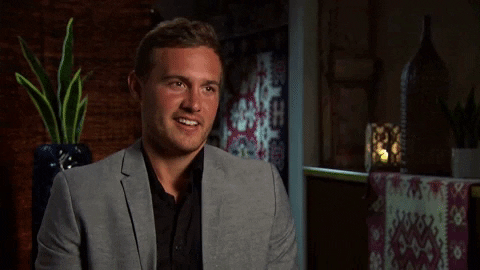 Listen, Pilot Pete is not exactly a firecracker, windmill aside, so we had thought this season might be boring. It has been said, and now we know it is true, that when it comes to The Bachelor, it's not about the lead, it's about the rest of the cast. Wow...what a bunch of crazies this season. Usually there is one villain or maybe two with a twist mid-season. Nope..not Peter's ladies, it seems like crazy and villain are the norm and not the exception this season. I think only Hannah Ann and Madison are the only normal ladies.
Oh Victoria. I know women like you and I don't like them. I mean we all know people like you and we had your number from the beginning.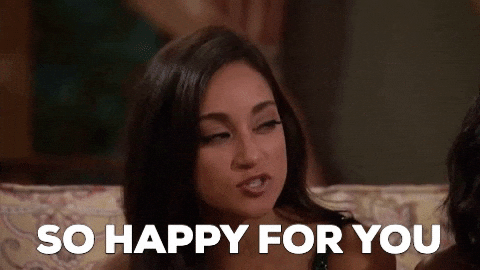 I don't get why he is interested in her. She isn't even nice to him. I also want to know what she told her parents that night about why he didn't come in the house...and I am sure they were thrilled about that whole Chase Rice thing. Girlfriend has a lot of explaining to do but I think it is just going to be more gas lighting and manipulation.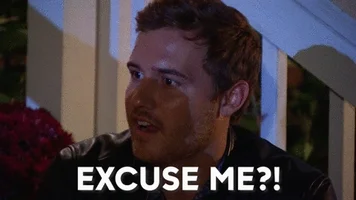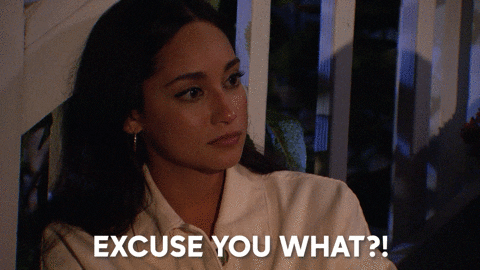 Oh and did anyone else catch that the song they were dancing to was Hunter Hayes' "I Want Crazy"??? Ok, that song had to have come out like five years ago. Those producers are tricky.
I like Hannah Ann. I think she is a little like watching paint dry, but I think she is pretty and not mean or crazy. Which is saying something this season.
I think Madison is a really nice girl and probably waaaaay too Good for our man Pilot Pete. Good for her for not compromising her principles. It will be interesting to see how her decisions to know her self worth will be portrayed because they did such a poor job of that with Colton who basically was in the same situation.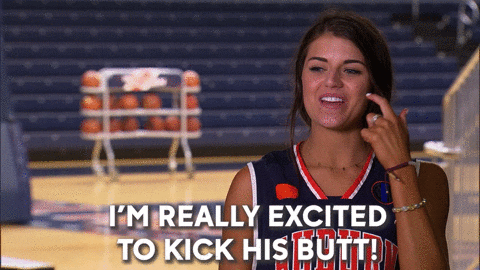 Ok, non-Bachelor fans...are you still with me???? I know that was a whole lot of Bachelor.
2) The Windsors
On the exact opposite end of the spectrum from The Bachelor is The Windsors which premiered this weekend on CNN. We love their historical series and Hockey Guy and I pushed to stay up and watch this the other night. Running Daddy is hoping to catch up on demand. Because he was all like zzzzzz on a long weekend. Hockey Guy really didn't know the details of the crisis of the abdication of King Edward VIII. He was fascinated by the story and we cannot wait for the next installment of the series.
These early episodes provide a Good historical basis of why the Queen is being so cautious about Megxit. She will always protect the Crown.
3) Barre 3 Intentions
I had a lot on my mind heading into this week. When I went to Barre 3 our instructor told us to set an intention for class. I decided that I was going to work out as hard as my body would let me to help combat some of my nervous energy. I decided to use Barre 3 as a way to not let the anxious feelings win. You know what...it totally worked. I planked like a boss and really gave it my all and when class was finished I was in a much Better place.
4) Catch by Brett Young
This song came out this summer but I have been hearing it on the radio a lot lately and I really like it. It just brings me Joy and I love the lyrics. Oh and I don't think he "dated" Victoria from The Bachelor so then there's that.
5) Old Friends Who Get You
Yesterday I was so blessed to be able to have breakfast when I was in Omaha with my friend Erin. If you asked me how long it had been since I last saw her I would have said that it was probably like 2-3 years. In reality it was probably closer to 10 years, but it felt like we just picked up where we left off.
I have been thinking a lot about friendships and relationships in general lately, what is Good for me and what is important to me. This woman here, is a total bad ass and has always been amazing to me. We met because we chaired an opening night party for a rummage sale together. We never met before this but I was told I was really going to like her. We broke records, supported each other when things ticked us off and still have things that we know are darn funny. I mean I cannot see the It's Just Lunch dating service commercial without thinking about her and that funny story isn't even from my year! There is no bonding like working a rummage sale.
I hope you have people like this in your life, people that bring you Joy and love you for you. That you admire and who hold you up and that you can be completely honest with especially when you admit what reality shows you watch with your child (me=Bachelor). This was a non-judgement zone.
I hope you have a Good weekend Besties. I am looking forward to an easy flight and hopefully exhaling and watching some hockey this weekend.