I had wanted to write this post earlier in the week but with the end of school, I got a little too busy to post on our actual anniversary of June 11.
We have been together for fifteen years and married fourteen this week, t
hat being the case, I am rolling my anniversary post into Friday Favorites and linking up with
Erika

,

Andrea, Narci. This post is my favorite things about us...Running Daddy and me, the little things that bring me Joy.
1) Morning Coffee
Every week day and pretty every weekend morning, Running Daddy and I start our day with coffee together. Running Daddy makes the coffee and we get up really early during the week. I am always up at 5:00 a.m. and he is usually up earlier but is always up by 5:00 with me. We hang out together and drink coffee downstairs in our family room and just chat. Sometimes it is big conversations, sometimes about the schedule for the day or the week, sometimes we are just catching up or talking about the headlines of the day.
2) Movie Quotes
Like a lot of people, we quote a lot of movies in our house. We probably quote one of the Vacation movies every single day. I would say that our most quoted of the Vacation movies is Christmas Vacation.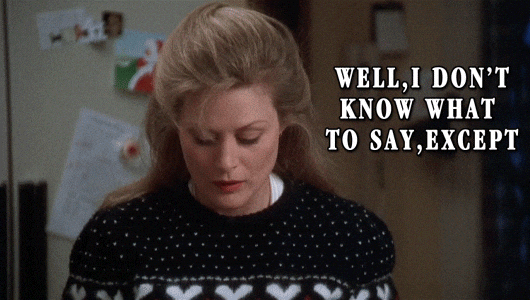 After the Vacation movies, our next most quoted movie is Talladega Nights.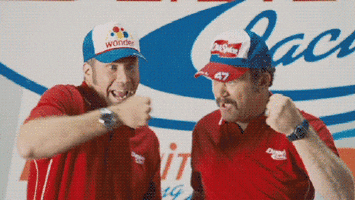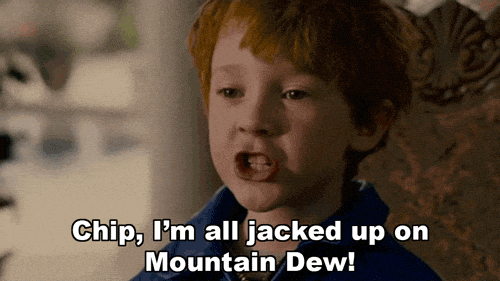 3) A Whole Lot of Reality TV
I love reality television, well mostly Bravo and The Bachelor/Bachelorette, thankfully Running Daddy is up for all of my reality tv. He can tell you almost everything about The Housewives, is amused by The Bachelor and his favorite show is Southern Charm. Having someone into your shows is really the Best.
4) Best Dad and Coach
Running Daddy is a really Good dad. Hockey Guy and him have a lot of fun and are always finding new work outs. One thing that is totally amazing to watch is what a great coach he is. All he ever wants is for kids to just develop the love of running. He knows what running had done for him and he wants to share that with others. He knows that you don't have to run 35 marathons like he has, his idea of success is that one day these kids will run a 5K with their friends when they are in their 20's and then go out after.
5) Most Days It's Easy
I know for a lot of people marriage is not easy and there are people struggling their marriage right now. I am not writing this to make anyone feel badly, this is just what is in my heart. Marriage for us on most days is easy. We get along and are on the same page most of the time. We try not to be hurtful and always be respectful. As you can see from my post above, we spend a lot of time laughing.
It is not always easy to be married to a person with a chronic illness, especially when you are newly diagnosed and in the beginning when you are really sick. We have navigated through this and Running Daddy is really patient when I don't feel well. He never gives me hard time about napping on the weekends and the times when I just cannot function. My health is so much Better now but we have really been through the "in sickness and in health" part.
I didn't really have a lot of Good dating relationships before I met Running Daddy. The fact that he is just so darn nice to me is a blessing every day.
So here's to 14 years and counting. We are in a really Good place.