Hey there Good Better Besties! Wow...is anyone else's May as crazy as ours? It just flew by. I heard someone say a few weeks ago that May is as busy as December but without that parties and hope of presents at the end of the month. So, so true. Since it is the last Wednesday of May, I am linking up with
Shay and Sheaffer
for What's Up Wednesday! Pour your favorite beverage and settle in for what's been going on around here...cause it is a lot.
What We're Eating This Week
Since we are sprinting towards the end of the school year, we have a lot of season ending practice and school things. So we will be having whatever is easy in the Good Better Best household. Those options include:
-Smoked turkey sandwiches
Some weeks, you just need to have the house stocked with easy options. There are some other reasons why I need easy dinner options lately, I will get to that in a bit.
What I'm Reminiscing About
With Hockey Guy approaching his last year at his school, I am reminiscing about a lot lately. The summer I drove myself crazy when he was wait listed at this school. Him being such a little guy in the lower school and then getting ready for step up night for the middle school. I am not trying to rush anything or be too sad but when you hear friends starting to go through the younger milestones it just makes you stop.
What I'm Loving
I mentioned a couple of weeks ago that I was practicing a little mindfulness in the morning. I am about four consistent weeks in and I can tell you this has been really Good for me. I have not missed a day. Everyone morning for four weeks, 15 minutes a day. A little breathing, a little Jesus words and a lot of benefit. I am using an ap on my phone and I really like it. I tried another one last week and after two days of it I noticed that my heart rate wasn't as calm and I just think it wasn't the correct cadence and voice for me. I went back to Jesus Words and I had the same calmness.
My sleep is deeper, my heart rate is slower, I am more focused and deliberate. I am working really hard to keep this going and seeing the benefits. I think it has also helped me with some curve balls that life has thrown me this month too. Feel free to reach out to me via this site or DM me if you have any questions about meditation and mindfulness.
What We've Been Up To
Like a lot of people, we have been up to a lot around here. We have lacrosse coming to an end with at least one more, and hopefully a few more weekends depending on how the playoffs go. Hockey Guy personally had a really Good season and his team played way Better than the scoreboard often reflected. The most important thing is that he was on a team with most of his friends.
I also hosted two parties this month, one a fund raiser that my friend and I host every year for Hockey Guy's school, Cupcakes and Bubbles.
Then I also hosted a birthday party for my friend's milestone birthday the next weekend. Let's just say that there was a lot of "catering by Costco" going on in my life!
Now we are just sprinting to the end of the school year and there is still work to be turned in but there is also a lot of year end fun on the horizon.
What I am Dreading
The amount of weeds I am going to have to pull after all of the rain we have had. I have not been able to get out in the garden over the last two weekends and I have a feeling it is going to be like Little Shop of Horrors out there.
I am also dreading the new summer traffic pattern. Typically the traffic is a little lighter around here in the summer but this summer several of the Metro stations are closing for repair which means a lot of people who ride Metro will either be on buses or driving. In addition to the additional potential traffic...I am also dreading all of the belly aching posts on social media.
What I am Working On
I am hopefully closing in on the finish line for a big work project that I have been working on since the fall. At one point a few weeks ago I was sitting at my desk and exhaled and said out loud quietly "this is really hard." It's going well but ambitious projects can be very hard and it takes a lot of work to make sure that everyone has their clear tasks and understands what needs to be done.
We are also working really hard to make sure that Hockey Guy finishes the year strong academically and finishes up everything on time. He really worked hard this term and we are pretty sure that he is going to see the sweet fruits of his labor at the end of the year.
I need to also sit and plan what trips we will be taking for the balance of the year. I have some fun ideas in my head but need to figure out if these can happen.
What I am Excited About
You know what I am excited about...this guy winning Volunteer of the Year award at school.
Running Daddy won this year and we are so proud of him. He literally had no idea it was him until they read a couple of sentences and then he realized he had the honor this year. He has such a kind quiet heart at school and does such an amazing job with so many things. When I always thank him for what he does including getting up at 4:00 a.m. to mark the race course for a 5K race he co-founded his response is always "Noooo, it was fun" with a big smile on his face. We are so blessed every day to be part of a school community that truly walks the walk. It has forever changed our family for the Best.
What I am Watching/Reading
I don't have a ton of time for either at the moment. I am thinking about some books I would like to read but not really making any movement on them.
As for watching, what we are trying to get caught up on via DVR is:
The Bachelorette--aka the return of Hannah Beast. I have to say that I am liking her a little more than I thought I would. Hockey Guy and Running Daddy are not fans of hers.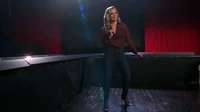 Southern Charm-Running Daddy seriously considered the return of Southern Charm as one of his birthday gifts.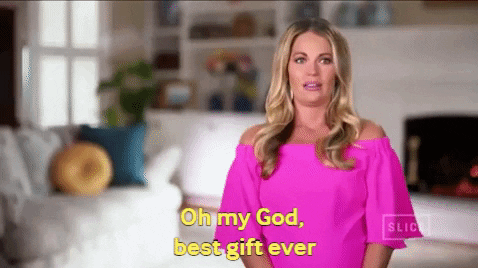 Beverly Hills Housewives-Although I am not sure why I am still watching this.
New York Housewives-Gold standard. Period.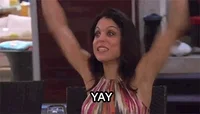 Hallmark Count Down to Summer
The Count Down to Summer movies on Hallmark have been just delightful. I think the two Best so far are Sailing Into Love which was just a beautiful movie and from Friend to Fiance' had all of the rom com Good stuff.
When Calls the Heart-I also jumped in and am a new Heartie. Even Running Daddy said "this show is not my thing but I get why people like it."
What I am Listening to
All my regular pod casts including The Bubbly Sesh but I have also added in That Sounds Fun by Annie F. Downs.
What I am Wearing
So this is an interesting part of the month, as I have now added in this spring accessory and I am not super excited about it.
More on this to come tomorrow, but close to two weeks ago I stepped on Stormy's chew bone and flipped over my ankle. It's everything but broken. High level sprain, ligament damage and bone contusions. This boot is my lovely summer accessory for
6-10 weeks. There is also quite a bit of physical therapy in my current and future schedule.
On the fun side I am also wearing these two cute things from J Crew Factory that should off-set the boot.
Both are super cute and perfect for summer. I am hoping they will offset the boot. And yes, my friends have talked about bedazzling my boot.
What I'm Doing This Weekend
Hopefully the first real Friday night at the pool.Wine Gal K and I need to get caught up planning some new wine tastings and then also dish about some business
stuff.
Lacrosse playoffs start on Saturday so hopefully I will be watching a lot of lacrosse!
And then just lots of chilling. I love being able to sleep in a little when it is not hockey season.
What I am Looking Forward to Next Month
We get out of school in June, so I am looking forward to some family school's out celebrations. I am also looking forward to Friday nights at the pool and hopefully finally chilling a little bit.
I am also hopefully looking forward to some Good news about my foot when I go to the doctor mid-month.
What Else is New
I think I have covered it all here. So much happened in May!
I am trying to get the link up tomorrow for Thankful Thursdays with Patty and Holly. The theme is either schools's out, Motherhood or whatever you want to write about. Hope you can join us!