Well hello Memorial Day weekend. I don't know about you, but I am ready for the start of summer and a long weekend. As we kick off summer,
I am linking up with
Erika

,

Andrea, Narci
for Friday Favorites and sharing what is bringing me Joy this week.
1) All Things Eyelet
I so love eyelet for summer and there are some really Good eyelet fashion options this year. I snagged two cute items on a really Good sale at J Crew Factory earlier this week and they arrived today. They will be perfect pieces for work and play this summer.
***Contains affiliate links
This dress is still on sale and I grabbed it in the green. I also love this navy and think it would be cute with a blazer for work or a cardigan for church or a night out.
Size Small
**Contains affiliate links
This eyelet camp shirt can be dressed up or down. I bought the white and plan to wear with some skirts for work in the summer but it will also be cute with a pair of shorts and some tennis shoes for a casual look.
Here are some other eyelet looks I am loving!
2) Grumpy Cat RIP
We loved Grumpy Cat in the Good Better Best household. He kind of reminded us our dearly departed kitty Rudy, although Rudy was much much older. We were so sad to hear that Grumpy Cat died this week at seven years young. Here are some of the reasons why we loved Grumpy Cat.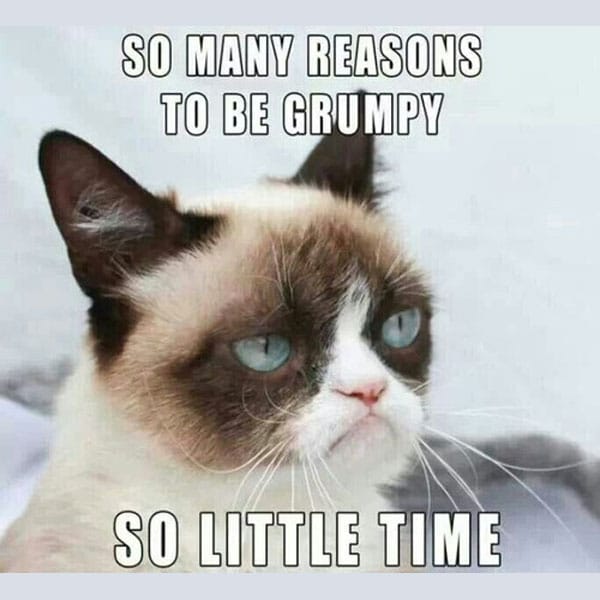 I could go on and on...but these are some of his highlights. RIP Grumpy Cat, you were the Best.
3) Pool Opening/ Long Weekend!
Depending on where you live, you might even be getting out of school this week...not here, but we are heading into a much needed long weekend. We have all been working really, really hard in the Good Better Best household on some projects that are just plain hard. We don't have a ton of things on the docket for once and we are all looking forward to some rest and fun.
While Hockey Guy is still in school for a few more weeks but our pool does open this weekend. In the summer, it is really the central point of our social lives. Can't wait for Friday nights at the pool.
4) Rib seasoning
Since we are talking summer, it's time to share what I think is the hands down Best rib seasoning. A few years ago I went into our local hardware store which is also a Big Green Egg and Weber dealer, I mean these guys know their grilling, to ask them what was the Best dry rub. Hands down they said Bone Suckin' Sauce. They also make really Good sauce. The sauce I can find at our local Harris Teeter but I do have to go to our village hardware for the rub.
To learn more about how I make my ribs, check out this post from a few summers ago. They are so easy.
5) Rose' with Barbecue
You know what goes really Good with some ribs and other barbecue? A nice glass of rose'. If you have not tried a nice glass of rose' with some barbecue, you are missing out.
I know there are a lot of bad rose' out there, but here are a few to that will not give you headache within 30 minutes of drinking.
Cotes de Roses by Gerard Bertrand
A nice light rose' at a really Good price point. Beautiful bottle, but that is not the reason to buy it. I have found this at Costco and it is readily available at other locations.
Whispering Angel
Ah yes...the rose' that started it all for me. About 7 years ago I was on a work trip to Palm Beach and we went out to dinner. A friend was ordering this rose' and told me that she was sure I would like it, even though I thought I wouldn't like rose. I mean how much bad white zinfandel can one drink in college on a date??? Well, she was right. Whispering Angel is just so Good. It is still my rose' of choice.
What to look for in a rose'? I thought for a while that if you bought one from the Provence region you couldn't go wrong. Wine Gal K told me, really what to look for is the granache grape. I think that grape is readily found in Provence so now you have two things to look for in a rose' this summer.
Do you have a favorite rose' we should all try? Be sure to leave it in the comments below.
Have the Best long weekend! We all deserve it.