Let's actually call this What's Up Thursdays because my Wednesday involved two cab rides, two flights (on in the opposite direction from where I was headed), two subway rides and a commuter train. So let's do a day late
What's Up Wednesday
with
Mel
,
Shaeffer
, and
Shay
.
So let's get to what is up for June and the start of summer.
What We Are Eating This Week
Well, as I am writing this post I am on a work trip, so I think there is a lot of Moe's Southwest Grill being eaten and maybe that tortellini that I left.
Wednesday and Thursday I will do something easy like a sheet pan meal or maybe parmesan roasted shrimp. I will get to all that when I get home.
What I Am Reminiscing About
Typically we would be getting ready to go on our beach trip this time every year so I am thinking a lot about those trips. It's always fun to be there with our friends over the 4th of July and we have so many memories from our trips to Bethany Beach, DE. I am looking forward to our upcoming trip to Hilton Head, SC later in the summer.
What I am Loving
Honestly, I am loving the little bit of independence we are giving Hockey Guy this summer. The ability to let him ride his bike to the pool and then meet him there and other big kid opportunities is really helpful to him and Good for us to let go a little bit. The main thing is that he knows that if he breaks the trust, these bits of freedom will go away. So far, so Good.
What We've Been Up To:
In June we had the end of lacrosse season. We had such a Good team with even Better coaches. While Hockey Guy's team had mixed success when it came to wins and losses, I so love watching him play this game.
We had the typical end of year activities for school and then a fun pool party the night school ended. I cannot believe summer is here.
Our summer is a mix of camps and then having a few older kids we like spend some weeks with Hockey Guy. I think this is a Good mix for him at this age and I am also blessed to have flexibility with my new job.
I have a big work project that is overwhelming at times, but I am also very blessed to have people that support me and help me. I am just so dang hard on myself and have to remember that I have only been there less than three months.
Hockey Guy also placed first in his age group for the first triathlon of the season. It was the Best morning and he worked so hard.
What I Am Dreading
I had some plants that didn't do too well, so I dread digging out the dead ones from the pot and replanting. It has to get done, but I while I don't love the process, I love the results.
I am also dreading how sore I will be when I finally get back to Barre 3 this month. Oh how I love it do, but I have been so busy.
What I am Working On
I have a really big project at work. It's one that when I have it under my belt I will be making major recommendations on how to do it Better in 2019. For now, the only way to get through it, is to go through it. I just need need to pray for guidance and calm and know that the people I now work for and with want me to do well.
I was also working on finalizing the details for Hockey Guy's summer. I need to finish some camp forms!
What I Am Excited About
We have a really awesome outdoor performing arts center near where we live. I am so excited about seeing Reba McEntire this weekend and then Jaws with the National Symphony Orchestra.
I am so very excited that Hockey Guy won his age group for his triathlon and that he is off to a Good start for his summer. As a working mom, I just really want him to enjoy his summer.
What I am Watching/Reading
I am watching all of my usuals. Bachelorette, NY Housewives and Southern Charm. Here are my thoughts on all three:
The Bachelorette-we do let Hockey Guy watch now but only after we have previewed first. No overnight date episodes. His take on this is really funny. Thoughts on these guys...I need Jordan on my TV at all times. This guy is the Best. Straight up entertainment. I love that David is still listed as chicken/venture capitalist and that he broke his face falling out of bed. Hockey Guy and I are fans of Colton.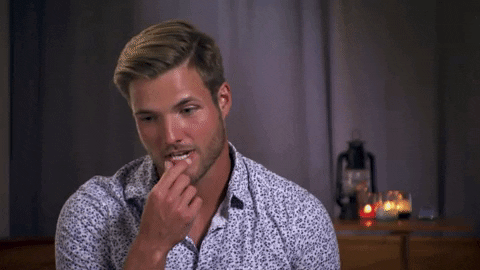 Real Housewives of NY-Once again maybe the Best season with the Best cast of any franchise...period. And yes I am including Tinsley in there. But this says it all...literally.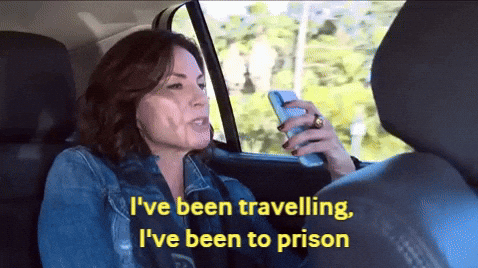 Southern Charm-Wow wow wow. This is Running Daddy's Favorite show. It's just so Good and I have come full circle on Kathryn.
Speaking of Bravo and The Bachelor, I just finished Erika Jayne's book and also Bachelor Nation by Amy Kaufman. Erika's book was a Good read...but the scoop and details in Bachelor Nation were the Best. Some readers commented that they wanted book reviews on these? Feel free to comment below if you still want me to do that.
I also started Girl Wash Your Face, on my trip. More on that one later.
What I am Listening To
All my usual pod casts with the addition of Dais hosted by Rachel Hollis the author of Girl Wash Your Face.
This week, there will be a whole lotta Reba in the house getting ready for the big concert on Sunday night. Counting the days until Fancy!
What I am Wearing
I am still loving these pants. I seriously wear them all the time. I have them on at this very moment. They are great for traveling and hanging out. They are made of the softest cotton.
***contains affiliate links
Speaking of these pants, they also come in a shorts version. Since they are on sale and I love the pants so much, I bought the shorts and they should arrive this week.
***contains affiliate links
I also love this Lauren James long sleeve. I have it in turquoise and it is super soft cotton too. Great for travel with the pants above.
***contains affiliate links
What I am Doing This Weekend
We are hopefully getting in some pool time and it's going to be a HOT one. I also need to get our dogs check up and shots done soon. And of course Sunday night is Reba!
What I am Looking Forward to Next Month
Honestly, I am looking forward to getting this work project going because I know I can do it, it just makes me anxious at times.
I am also looking forward to our summer concerts and some new 4th of July Fun!
What Else is New
I think I covered it all!
Hope you are having the Best start to your summer.