It's the last Wednesday in October time to link up
with
Mel
,
Shaeffer
, and
Shay
to share What's Up Wednesday!
What We're Eating This Week
Monday- Grilled chicken made with T'Lish Dressing, with roasted carrots and acorn squash.
Tuesday-Pomegranate balsamic glazed salmon, jasmine rice and steamed green beans.
Wednesday-Grilled shrimp tacos, salad.
Thursday-We might be getting together with friends, if we do I will bring some sausage to grill.
Friday-Pizza night!
What I'm Reminiscing About
With Halloween right around the corner, I am totally reminiscing about my two favorite
Hockey Guy
Halloween costumes.
When he just turned one, he was the Itsy Bitsy Spider. He had just started walking.
When he was four, Woody the Cowboy. That year we went to Disney and attended Micky's Not So Scary Halloween Party. It's honestly one of the Best events I have every been to. Earlier that day Hockey Guy got his Mickey Mouse ears and wanted to wear those instead of the cowboy hat. Needless to say, he looked pretty cute. One of the cast members even asked for his autograph. It was such a Good night.
What I am Loving
Pumpkin Apple Cheese Ball Mix- This cheese ball mix makes an awesome quick dessert. All you do is mix well with a block of softened cream cheese. I served with Minions mini graham crackers and then also gluten free shortbread cookies. Since this is so rich, about two or three of these are a Good way to end a meal. You can literally whip this up in a matter of minutes. I think this going to come in handy over the next few months.
What We Have Been Up To
Honestly we have been up to a lot. It's all Good, but we have really been non-stop for most of the month of October. I am looking forward to things slowing down a little.
The beginning of October I went to a blogging conference and it was a Good way for me to figure out what I want this space to be...and also what I don't want it to be. I had some work travel and then we headed off to a family wedding in New York.
Wedding venue
It was so Good to be with all of my family that weekend and celebrate my nephew and his new bride.
The next day, we took off for see the towns of Running Daddy
's side of the family. We headed to Pleasantville, NY where his mom grew up and did a little driving tour of the town. From there we hopped over to the real Sleepy Hollow which was the Best timing because we are headed into Halloween.
Sculpture right by the Headless Horseman Bridge
This past weekend was the fourth annual 5K race at our school that Running Daddy helped to found with our friend who is our school nurse. They literally cooked this up at a wine festival one festival one night. It's such a Good event and one of my favorite days of the year. I am so glad that Running Daddy gave me the nudge for Good Better Best to be a race sponsor this year. I sponsored mile 2 and it was so fun. Thank you to everyone who reads this blog as it really gave me the confidence to be a sponsor, because this space has felt so real this year.
Cheers to the race manager
Mile 2 brought to you by Good Better Best

We also had some family in from Oklahoma last weekend and it was so Good to spend time with them. Hockey Guy got a lot of family time this month and it really is the Best. He has such a special relationship with each one of our family members on both sides.


This week hopefully things will be get back to a more regular, busy schedule.
I mentioned last month that I hit a deer while I was headed up to school. I have the insurance part figured out, so now that we are finally back in town, I need to get things scheduled to have my car fixed. Basically I am just dreading the hassle of not having my regular car and the inconvenience of the entire process. I was very lucky that more damage was not done and that both the deer and I seemed to be ok after the impact.
Post blogging conference, I have quite a to do list to make this site even Better. It's all Good, but there are so many things I just need to figure out.
Still working on home organization and making our home cozy post renovation. Honestly, I think I just need a day off to get things done or a very rainy Saturday with no plans.
What I'm Excited About
I am excited that I think it might truly, finally be fall around here. We have had an extended summer in some ways, which may seem Good, but it also probably means that we will not have a lot of fall days to enjoy. Right now I Better enjoy the ciders, PSLs and fall sweaters.
What I'm Watching/Reading
Watching:
I am still watching most of the same shows, a whole lot of Housewives and a little bit of Leah Remini Scientology and the Aftermath.
Reading:
I am really excited to be part of Jamie Ivey's launch team for her book If You Only Knew coming out in January 2018. I cannot wait to tell you all more about it, this book is so Good, so real, so raw. There were several times when I was reading this I teared up at Jamie's beautiful words about how much God loves us and already has forgiven us for our past mistakes.Word of advice...don't read on an airplane...I almost ugly cried several times on my flight two weeks ago. Spread a little Joy into your life by pre-ordering the book here.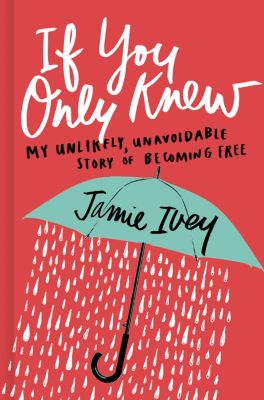 What I am Listening To:
Nothing much that is new, still the same podcasts of Juicy Scoop, Bitch Sesh, How I Built This and The Happy Hour.
What I am Wearing:
Well I am finally wearing some fall clothes-
This sweatshirt from JoyLab at Target is the Best.
***Contains affiliate links
***Although I work for Target in Government Affairs, all opinions are my own
These leopard shoes bring me Joy.
Shoes
*contains affiliate links
Here are the shoes with the Gibson tie front pullover that I bought from the Nordstrom Anniversary sale that was back ordered until a few weeks ago. I have new hair this week too!
***contains affiliate links
I love this blouse and it looks Good dressed up or with jeans. It matches almost everything.
***contains affiliate links
I am also loving this teal cardigan with embroidery from Loft. The embriodery trend this year is where it is at.
What I am Doing This Weekend
I think we are going to have a more normal schedule this weekend. Honestly, I don't think any of us have anywhere to be super early on Saturday morning, so it will be so Good to get a little sleep and have a real breakfast. We have hockey this weekend as always iwth our first regular season game on Sunday.
We also need to go get our pumpkin and get it carved. Plus we have a little photo shoot for an upcoming post I have about men's fashion.
What I am Looking Forward to Next Month
I truly love Thanksgiving weekend. I feel like it always a way to slow down a little bit. I always work Black Friday, but after I get up early and do a little shopping. It's not that I am a door busters person, I just like that the stores are open early and I actually have time to shop that morning. Plus there are some deals at places like our local running store that are just too Good to pass up.
I also cannot wait for Hallmark Channel's Countdown to Christmas movies to start. If you have been around this blog for even a minute, you know that I am a big Hallmark Channel. I love their movies and the Christmas ones are just the Best.
What Else is New
I think I covered it all! October was a Good month filled with those that I love and a lot of fun.
Bonus Question: What is Your Favorite Thanksgiving Side Dish
My favorite Thanksgiving side dish is this cornbread, sausage and chestnut dressing...the Best part, it's gluten free and you would never know it!
Feel free to share your favorite side dish in the comments below.
Thanks for stopping by to see what was up in October in the Good Better Best household.