There are so many great spices and condiments out there that can turn a dish from blah to amazing. Today's Friday Five will give you a peak into the must haves in the Good Better Best kitchen.
1) Herbs de Provence: This is a magical bouquet that brings to life almost any dish. I always use on my grilled vegetables. It is wonderful on beef and roasted chicken and I always season soup with it. It can be pricey but you only need about ½ to a full teaspoon for most dishes so it lasts a long time. You can also buy a beautiful pot like the one here to store it in.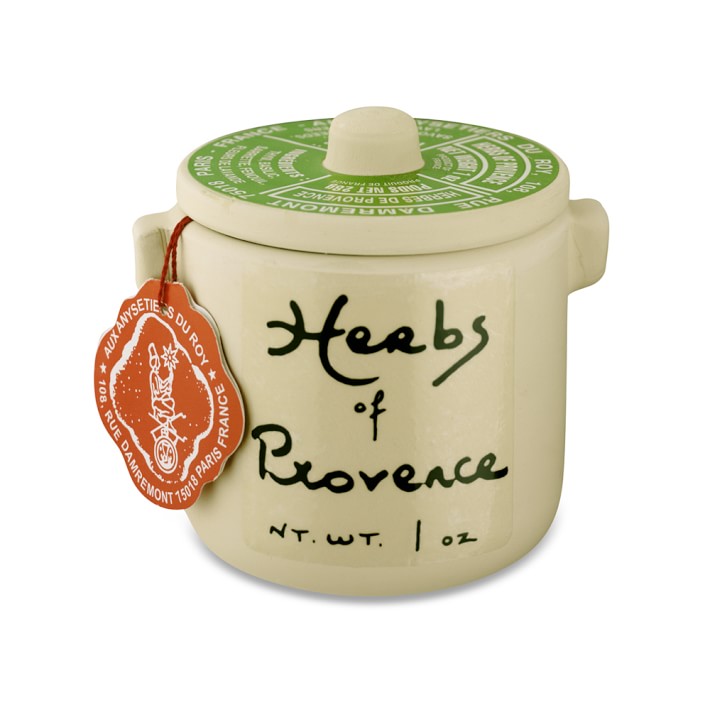 2) Mustard: I am not talking about your yellow hot dog mustard, but I am not hating on that either. I always have at least three types of mustard on hand: Dijon, grainy and honey mustard (either prepared or you can whip this up quickly). I believe that any recipe that has Dijon in it will be a winner. Mustard definitely provides a lot of flavor in a small punch but can also tenderize and add texture. Mustard is great on chicken, beef and pork whether you are slow roasting, grilling or baking.
3) Lowry's Garlic Herb 30 Minute Marinade: While I try to cook from scratch as much as possible, there are certain prepared foods that I do keep in the house for short cuts. I believe that the Lowry's Garlic Herb 30 Minute Marinade makes some of the Best grilled chicken I have ever had. I typically marinate boneless chicken breasts or boneless pork chops for 30 minutes -2 hours and then grill. The result is moist flavorful meat that everyone in our house likes. For more flavor you could even marinate in the morning and then grill when you get home.
4) Leftover Wine: Typically in cooking you are not supposed to cook with any wine that you would not drink. I bend this rule a little. There are some times when Running Daddy and I don't finish a bottle of wine and the next day or so it is not really suitable for drinking. I will save it and use in my cooking but it does not stick around for long. A white wine and butter reduction with a little salt and garlic can create a wonderful light sauce for chicken, pork or seafood in minutes. Leftover red wine can jazz up tomato sauce or also be reduced and poured over steak.
5) Olive Oil: I use good quality extra virgin olive oil almost every day. Whether I am adding a table spoon and just pan searing chicken cutlets (the Sweet Boy's favorite) or putting in an oil mister and spraying on salad or green beans, olive oil is a big part of the Good Better Best lifestyle. I don't know of any other food that adds more distinct flavor, tenderness and health benefits than olive oil. A little secret—I have very dry lips that peel from lack of moisture due to health issues. One thing that I do when my lips are burning and peeling is rub a small amount of olive oil on my lips. The peeling and the burning will stop instantly.
So I hope you will try some of these condiments and seasonings. Enjoy the Best food!