Happy Valentine's Day Besties! This has been a long week but now I am looking forward to a little Valentine's chill time with my loves, two legged and four legged. We all have Monday off and I am looking forward to a little rest. Since it is Friday, I am linking up with
Erika, Andrea, Narci
to share what brings me Joy this week.
1) Busy Night Enchilada Bake
This recipe is so Good and the Best part is that if you can saute an onion and some ground turkey and open some cans, you can make this. It can be premade or half premade and then baked in the oven on busy nights when you get some. Hockey Guy can attest that it makes really Good leftovers especially when you scoop it up with tortilla chips. It is also packed with nutrients to keep you and your young athletes going.
2) Grove Sleep Essential Oil Blend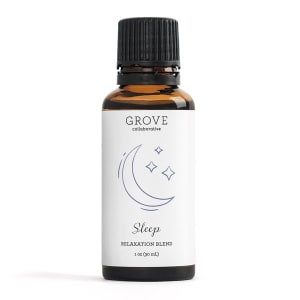 There is something really to this sleep oil blend. I have been using this since the fall and I am sleeping much deeper. My dreams are more clear and I do think it helps. Hockey Guy has been using it as well and feels like he can also sleep Better using it. The Best part is that it is under $15!
If you want to try Grove use this link and you can get a free Mrs. Meyers home kit with a $20 purchase.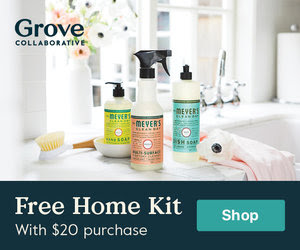 ***contains affiliate links
3) It's a 10 Miracle Styling Mousse
Listen, I know that mousse is so "1986 called and they want your styling product back" but I have really fine hair and mousse just works Good for my hair. I decided to give the It's a 10 Miracle Styling Mousse a try this week and well...it's a 10. This product working with the Revlon One Step Dryer and Styler and my hair is totally on point these days.
4) Real Housewives of New Jersey
I mentioned it a few weeks ago, but Real Housewives of New Jersey is so Good again. Running Daddy and I had all but given up on it a few years ago but with some cast retooling we are all in.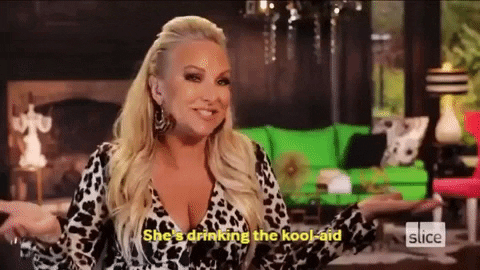 I am loving the Marge but Running Daddy seems to have a little Housewives crush on Jackie. Never mind that she would totally chew him up and spit him out.
We are really having fun watching this season. I mean the fight over pizza and a Nutella cake at a kids birthday party is ridiculous and entertaining at the same time. #TeamJackie
I hope you have the Best Valentine's or Galentine's Day no matter how you celebrate it. Hockey Guy has a skating birthday party so Running Daddy and I are going to get some take out Mexican food, have a glass of wine and catch up from this week with those crazy ladies from New Jersey.