Ok Besties, it's one week from Thanksgiving. Do you have a plan? Whether your are guesting or hosting, cooking or ordering I have you covered all the way. Let's dive in for my Best Thanksgiving prep tips.
Shopping
I am not talking the Black Friday kind of shopping...yet. I am talking about getting all of your cooking supplies ready for the big day. Have you taken a Good look at all of your cookware you will need and make sure it is proper condition? Did you throw out that meat thermometer or turkey baster last year because it was gross and you didn't replace it yet? This would be the time to do a quick run down of all of your cooking apparatuses and replace them if need be.
I would also try to shop for all of your ingredients by early Saturday morning if you can. Later in the weekend and into next week the grocery stores get down right nutty.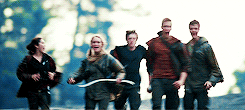 I use a very specific brand of gluten cornbread mix to make my famous cornbread, sausage and chestnut dressing. Many years ago when I was new to the gluten free game, I asked Running Daddy to stop at Whole Foods probably either the Monday or Tuesday before Thanksgiving. It was literally like The Suburban Hunger Games. There was one package of Pamela's cornbread mix on the shelf and as he reached for it another woman also tried to reach for it about a second later. He was proud and terrified all at the same time.
In order to avoid this madness here is what I do:
-I ordered my cornbread and gluten free spice cake mix that I use for carrot cake online this past weekend.
-I also made sure I have things like chicken stock and butter on hand because it will sell out in the store the closer you get to turkey day.
-I also bought my sweet Italian sausage and put it in the freezer. It will also sell out.
-Think ahead, way ahead and try to buy as much as you can over the next few days to avoid the lines and frustrations at the grocery store.
-If you must shop this weekend, try to get up early and go.
-I also grab the roasted chestnuts from Trader Joe's as they are vacuum sealed and keep for a while. I pick up two packages while I can, one for Thanksgiving and one for Christmas. They give the cornbread dressing a little something unexpected and extra.
-The weekend is also a Good time to visit your local wine store and get recommendations for the meal. Running Daddy is in charge of the wine and he usually choices something like a dry Riesling and a Pinot Noir.
Since Beaujolais Nouveau Day is November 21, you could pick up a few bottles and serve that with appetizers for a little something different.
Prep
For the cornbread dressing, you really have to make it a few days in advance and just let it sit on the counter to get a little stale. I usually try to make it Monday night.
Even though we don't host, I usually take off Wednesday and start my prep for the dishes I am bringing. I have Hockey Guy help with the carrot cake as it is his favorite. Even though he is not gluten free, he has loved it since he was in preschool.
The cornbread dressing is a lot of work. While I don't actually make it until late morning, the boys always do a Turkey Chase on Thanksgiving morning so I like to have my prep work done so I can get down to it when we get home from the race.
I have found my food processor to be a really valuable tool for the dressing prep. I get everything chopped and ready on Wednesday so that I am ahead of the game Thursday morning.
Transporting
Lisa in Minnesota commented last week that she wanted to see some tips on transporting food to the hostess house. I have found a few Good tools to help with this.
One of the Best ways to transport meals is through a thermal Pyrex Portables set. The set comes with a 9 x 13 Pyrex dish, lid, thermal bag and a heating/cooking pack. I bought mine at least ten years ago and it is my go to item for holidays and pot lucks.
***contains affiliate links
It will keep food hot or cold and looks great too. The Pyrex Portable also makes a really Good gift. Seriously, you will not know how much you needed one of these until you own one.
Here is another idea in case you need a larger warming device. Now I have never done this but we were talking at a lacrosse tailgate one time and apparently you can also heat brick, wrap them in foil and these layer the warm bricks on the bottom of a cooler. You then add your warm food in containers on top of the bricks. Your cooler then turns into a warming device.
Over the years I have also learned to use my Crockpot to keep cooked food hot. For parties I have heated the Costco mac and cheese and then served it out of a crockpot on the low setting.
If you get a Crockpot with a clamp on lid, and I highly recommend that you do, you can easily cook and heat a dish and then transport the dish in the crockpot. Mine has a sensor that will tell you how warm the food is. You can find my Crockpot here.
***contains affiliate links
Left-Overs
Lisa also asked about packing up left-overs. As much as people love Thanksgiving dinner, no one wants to get stuck with all of the left-overs. A Good way to make sure that everyone can take home all the food they want is to assign someone to bring either Ziploc bags or disposable containers. Not everyone likes to cook or feels like they cook well, so assigning someone the left-over containers saves the hostess from trying to find containers or bags last minute.
If you wanted to get a little fancy, you could also decorate the left-over boxes with themes of the season. You could add some festive ribbons or go a little more creative.
This is also a Good way to keep the kids occupied if you have littles at your dinner. Set up a small table with craft supplies and have them decorate the take away boxes for their family and other guests.
If you have any other questions or tips to share with other Besties, be sure to leave them in the comment section below.
On another but related note, Holly and I were chatting this week and although Thankful Thursdays falls right on Thanksgiving, we are going to change things up slightly. I am going to put my post and the link up this Sunday night. If you are blogging about Thankfulness or Gratitude next week, feel free to link up with us.
Hope these tips were helpful and I will see you back here tomorrow for my Friday Favorites. Now go get to the store before things sell out!