October is one of the Best months. So many things going on this month and the weather is finally Good. It is the last Wednesday of October, I am linking up with
Shay and Sheaffer
for What's Up Wednesday! Let's talk October Besties!
What We're Eating This Week
Monday-grilled pork chops, steamed green beans and noodles
Tuesday-roasted parmesean shrimp, jasmin rice and salad
Wednesday- chicken stir fry and brown rice
Thursday-It's Halloween, so I will probably order pizza
Friday-I am going for happy hour so I am not sure what we will do yet for dinner
What I am Reminiscing About
Oh all things Halloween from years past. Here are two of my favorite Halloween costumes of Hockey Guy's.
Itsy Bitsy Spider age 14 months
Woody the Cowboy at Disney age 4
What I am Loving
Trader Joe's Fall Harvest Salsa
Running Daddy and I went crazy for this salsa. It is so Good we almost ate the whole jar in one sitting. When I went back for more this weekend, they were sold out. Eeek! Hoping to be able to get more this season. Have you tried it?
Grove

Have you tried Grove? It's one stop shopping for cleaner household and beauty items that come right to your door. I have received fun seasonal cleaning items from Mrs. Meyers and essential oils. I think they have really Good prices and a wide variety of products. The pumkin spice from Mrs. Meyers makes your house smell so inviting. Like a little less forward fall scent, try acorn spice! Good Better Best readers can get a free Mrs. Meyers home kit with a $20 purchase. Just use my link here.
**This post contains affiliate links, and I will be compensated if you make a purchase after clicking on my links.
Custom Lilly Pulitzer Dog
It tool about 8 months to get, but our custom Dark n Stormy lab wall art finally arrived. Our dog is named after the Dark n Stormy cocktail and I just had to have this piece of art for our family room in the Lilly Pulitzer print of the same name when I got the chance. I so love it.
What We Have Been Up To
October is just so event packed but in a Good way.
We have had hockey and a whole lot of work and school work.
A few Friday's ago we joined a bunch of parents and took 21 kids to the local pumpkin patch that turns spooky at night. The kids were so Good and they are all such Good friends. We had the perfect weather that night.
We also had the last 5K that Running Daddy will be heading up at school. He founded this race with Nurse K and it is such a big hit. There is a fun after party and it is just the Best day. Here are some highlights and you can read more about it here.
Aunt Meredith with our favorite Hawk
So proud of what he helped build
Speaking of Running Daddy, he ran marathon #38 this past weekend. Hockey Guy and I made him a gluten free frosted double chocolate brownie to celebrate. Hockey Guy basically made the whole thing. I hope none of you stop here for my cake decorating skills...you will be sorely disappointed as that is not my gift!
What I'm Dreading
Listen, there is a whole bunch of day lillies that need to get dug out, weeds need to be pulled and bushes that need to be trimmed and I am just dreading it! At the same time, it all makes me crazy to look at. I just need to get out there and clean up the yard. The Good thing about yard work, there is definetly instant gratification in yard work.
What I am Working On
Oh so very much! I have a bunch of work projects I am hunkering down on and just working my to do list one day at a time.
There is also a lot of parent things I need to do this year as it is Hockey Guy's last year at his school. There are forms I need to get and a lot of sign up forms to fill out. Just trying to figure it all out way before the deadline.
I am also working really hard to try to clean out some clutter. It's hard to get to with limited time and also when there are regular chores to do such as laundry, but any amount of clutter I can purge is a step in the right direction.
What I am Excited About
Hallmark Channel's Countdown to Christmas
It's finally here! Wall to wall Hallmark Christmas movies between now and the end of the year on two channels. I love to get up early in the morning and drink a cup of coffee and see what movie is on. It is such a Good way to start the day. Last week, Hockey Guy had a friend over and I had one on and I had to tell him that yes, I was indeed watching a Christmas movie in October.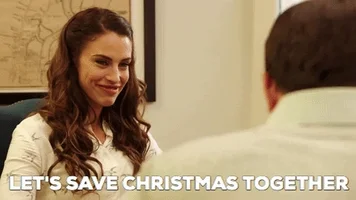 Ok, I should be way more excited that the Washington Nationals are in the World Series, but we are all such Red Sox fans we are watching and hoping the Nats do well, but we are not totally overcome with Nats fever. I cannot lie to you all.
What I am Watching/Reading
Calling all my readers, can you make some Good suggestions for some books for me to read? I get a little overwhelmed with choioces and I think you would probably know what I like. Anything with a positive message that isn't a heavy subject. I love true stories too.
For watching we are so into Dallas Housewives. It is so Good this season and I am telling you that if you love Housewives and you are sleeping on Dallas, you are missing some varsity level stuff.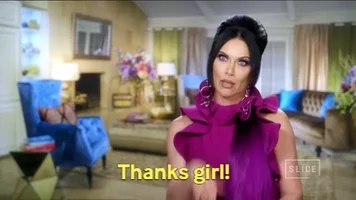 Speaking of Dallas, Hockey Guy and I finished Dallas Cowboys Cheerleaders Making the Team and we loved this season. We found who they selected in the end a little bit of a headscratcher but whatever. It was fun. We seem to be watching a lot of Dallas shows lately for people with northern roots.
What I am Listening to
So many Good songs right now!
-Good Vibes by Chris Janson
-Prayed for You by Matt Stell (so makes me think of Running Daddy)
-Living by Dierks Bentley (Best line-"I've Got a Heart Full of Grateful")
What I am Wearing
My closet needed a total refresh this fall mostly with tops, here is what I am wearing this season:
Size XS
***contains affliate links
This blouse is perfect with jeans, work pants and skirts.
Size S
***contains affiliate links
I also grabbed this faux suede dress and boots to wear later in the season. I cannot wait to wear it and I added my own belt to give it a little bit of an interesting look.
***contains affiliate links
I also recently got this cardigan with the help of Trunk Club. Most long or open cardigans wear me and I end up looking like I am walking around town in my bathrobe. Not exactly a Good look. My stylist helped me with this one and even though it is pretty long, the slits give it movement and it fits close to the body. Winner. I paired it with teal pants, a cream shell and leopard slingbacks this week for work. The Best part, you don't have to soley get it through Trunk Club, you can get it through Nordstrom on the links attached.
XXS
***contains affiliate links
What I am Doing This Weekend
I think I am going to happy hour on Friday night and there may be planning for our Hallmarkie awards later in the year. Saturday we have a cross country meet and then I am off to get my hair refreshed. Sunday we have a hockey game and then the usual Sunday stuff and meal prep, and I may tackle a little bit of the yard work or working on the house clutter.
What I am Looking Forward to Next Month
I am looking forward to even cooler temperatures, hockey season being in full swing and Thanksgiving...and Black Friday deals.
What Else is New
I think that about covers it.
Tomorrow is Thankful Thursdays with Holly and me. We will be back here to talk being thankful for fall or whatever you want to link up with us about. Hope to see you back here tomorrow.