Whew Friday! Hello there. This weekend is going to be a Good one with the Hawks 5K race at school that Running Daddy helped to found and a fun family Sunday planned. On this beautiful Friday ,
I am
linking up with
Erika

,

Andrea, Narci to share what is bringing me Joy this week.
1) Trader Joe's Harvest Salsa
So this was a total impulse purchase. It sounded Good when I was in the store so it ended up in my cart. I opened this up the other night and holy smokes...this salsa is soooo Good. Spicy, sweet and totally delicious. Much like the Trader Joe's Gluten Free Pumpkin Bread mix, I may be stock piling this salsa like a doomsday prepper.
2) First PSL of the Year
I never complain about when they launch the pumpkin spice latte. I look at it as if people were not ready to buy it, they wouldn't launch it. I always went until it feels like fall to me to order my first PSL. I don't have a hard and fast rule on a date, I just know when I am ready.
Our office was open on Monday but things were pretty relaxed. So as I left our house in jeans...on a Monday, I decided I would stop for my first PSL of the season. I like to go light on the syrup, no whip and with skim milk. It was the perfect way to start the day.
I probably only allow myself to have about two PSLs per season due to the calorie count, That is totally Good for me as I am really more of a peppermint mocha gal myself. These always launch the day after Halloween and those...well those I always get one on launch day.
3) Hallmark Games
Have you seen this? Probably three people have tagged me on Facebook about this. How cute is this? That is totally Happy the Dog on there too! This is most likely going on my Christmas list.
Another option Hallmarkies is the Countdown to Christmas game by the Bundle Game. Maybe Santa will decide that I have been really Good this year and bring me both!
4) High Five Club
They started this at Hockey Guy's school this year and this was his week. Basically they have two 8th graders stand at the doors of the school every morning and offer a high five to the kids coming into the lower school. The purpose of the program is to let kids know that there is always a friendly face to welcome them in the morning and a way to have the older kids connect with the lower school.
I was able to witness this in action a couple of week ago and it warmed my heart. Hockey Guy has really enjoyed his week and hopes to get another chance this school year.
5) Fit Men Cook
**contains Amazon Affliate links
I have mentioned that Hockey Guy and I are really into Dallas Cowboys Cheerleaders Making the Team this season. This past weekend we were catching up on an episode and they did a cooking competition with Kevin Curry of Fit Men Cook. Hockey Guy was so into what they were making and he is really trying to work on his training nutrition...well as much as a teenage boy can. I told him that I would order the book and he could pick out some recipes.
Well this book is so up the Good Better Best Food alley! We all went through it and flagged recipes that look Good to us. We flagged probably half the book. It is probably the first cookbook we have all been excited about. I will be testing out a few of these recipes this week. We cannot wait.
That is what I have this week. We are looking forwarded to exhaling and the Hawk's 5K race (Good Better Best is a sponsor) and some next steps towards Hockey Guy's future.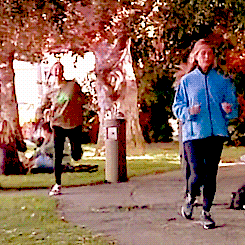 And don't forget that Hallmark Channel's 10th Anniversary of Count Down to Christmas starts one week from today. Who is excited...me!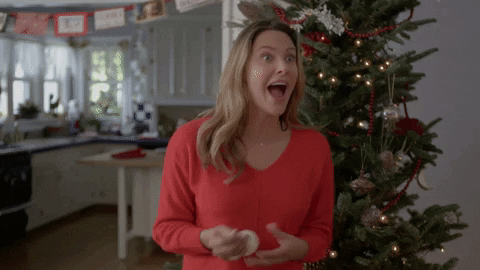 Have a Good weekend Besties!