Wow September, this was a month. Filled with a lot of Good things but whew, exhausting. It is the last Wednesday of September, I am linking up with
Shay and Sheaffer
for What's Up Wednesday! Let's dig into all things September Besties!
What We're Eating This Week
This is going to be a busy week and I didn't have a ton of time to food prep due to two hockey games about 70 miles away both on Saturday and Sunday. Therefore, we are keeping dinner pretty easy this week.
Monday-Burger night and steamed broccoli
Tuesday- Sheet pan nachos with salad
Wednesday-Chicken stir fry with jasmine rice and lots of veggies
Thursday-Pesto chicken pasta with salad
Friday-not sure as we all might be going out, but not together
What I am Reminiscing About
All things school over the years. With this being the last year at Hockey Guy's school, there is so much to think about and remember. I am just so super grateful our family had this opportunity.
What I am Loving
The return of hockey season. It is a long season and sometimes we play at very inconvenient places at inconvenient times, but watching Hockey Guy play a sport he loves brings me great Joy. He is a really Good hockey player and he has worked really hard at it over the years and I cannot wait to see where it takes him.
I am also loving the return of fall food! Especially the return of the gluten free pumpkin bread mix at Trader Joe's. I make these with white chocolate chips for a twist almost every weekend.
When this product comes back in stock at Trader Joe's every year I buy it in bulk...Doomsday Prepper like. Have you tried it or the version that is not gluten free?
I am also loving the Bold Rock Harvest Haze hard cider. Being gluten free I do miss having a Sam Adams Oktoberfest. I pretty much have not had one of these in a decade. I am really excited when I found this fall cider from Bold Rock, which is also made right here in Virginia. It really has that October "beer" taste that I remember. If you like hard cider or are gluten free be sure to check it out.
What We Have Been Up To
In addition to school, a whole heck of a lot.
We actually start school the week before Labor Day and I think it is the perfect time. They are ready for school by that time and then they only have a four day week.
Labor Day we headed to Chicago for Uncle Ken's 80th birthday. It was a surprise and he was especially surprised to see his buddy Hockey Guy. When we were in Chicago we went and saw all thing Black Hawks and had the perfect weather. I am pretty sure if we would let him Hockey Guy is ready to get this own apartment in downtown Chicago right now.
I also had my big work event at headquarters which I always spend a lot of time prepping for. It went really well and I am always so happy to have support from my co-workers. While there I also got a behind the scenes tour of the UNO (University of Nebraska at Omaha) hockey facility, It was amazing.
We have had back to school night and we are all doing pretty well getting used to our new schedule.
I am still working on cleaning and organizing things at our house, It is really a project I dread but I need to keep doing it.
What I am Working On
I think and hope I may be past my busy season at work. This year I have moved a vendor, our entire database, built a new website with all of the back end features and hosted an event for our donors with our executives. This was very ambitious and took a lot of work and now I think I can get in a normal, busy groove.
I am also working on cleaning out some of out clutter and thinking about some fall planting.
As a family, we are also working on getting in a groove of school, work, extra math sessions, dinner and activities all while trying to chill some and have a little fun. It is working on most days.
What I am Excited About
Definitely Hockey Guy's hockey season. They have only played two games but as a team they already look really Good. They seem to already be gelling as a team and that is the Best part.
I am starting to get excited about fall temps which we will have for a day or two, but then it gets hot again. Come on fall...where are you? You are usually here by now.
What I am Watching/Reading
The only real reading I am getting in these days is A Daybook of Comfort and Joy every morning. It is a really Good way to start the day.
We are watching some really fun things lately.
We really enjoyed Racing Wives. It was a really Good look into the world of NASCAR with a little touch of drama. All three of us really enjoyed it. If you have not checked it out, you really should binge it. It was like Housewives but just kinder and gentler.
We also really got into Dallas Cowboys Cheerleaders Making the Team. This show is always so interesting and Judy and Kelli really mean business.
Speaking of Dallas, so happy The Real Housewives of Dallas are back. Do not sleep on this franchise. It is so Good.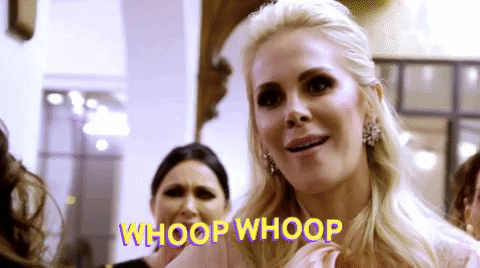 Changing gears, over on the Hallmark Channel I also am getting caught up on Chesapeake Shores. It is a short season but it is really bringing me Joy.
I feel like we are in a really Good country music phase. Here are the songs we are currently loving:
-Rearview Town by Jason Aldean (a fave of Hockey Guy)
-Buy My Own Drinks by Runaway Jane (Running Daddy and me)
-Prayed for You by Matt Stell (oh this song speaks to me and how I feel about Hockey Guy and Running Daddy)
I am listening to all my regular podcasts (Bitch Sesh, Watch What Crappens and Bubbly Sesh) and then also Gangster Capitalism which is about the college admission scandal.
This time of year is a little challenging in the wardrobe department because it can be cool in the morning and then blazing hot in the afternoon, This year it has stayed really warm a lot longer and I am frankly over it.
On the weekend I have been loving my Zella leggings when the weather is working in my favor.
I have also been loving what is in Loft these days. They are so on point and their clothes usually fit me really well. I picked up this blouse a few weeks ago and it has been a really Good piece for fall. Rust is THE color this fall and I am loving this for work with a pair of navy pants and then the jeans and Rothy's I paired it with last Friday night. This blouse comes in regular size, wearing an XS, petite and plus. If you are interested in trying Rothy's you can save $20 on your first pair through my link. For beauty I would use a warm golden tone on your lips when wearing rust. I have on spun gold by Bobbi Brown.
***contains affiliate links
What I am Doing This Weekend
Ok, this is a little crazy and I don't know how this is going to turn out but...you all know I am a Southern Charm fan as is Running Daddy, well Craig Conover is going to be in our hometown on Friday night and he is doing a pillow party at a local store that I love. We bought tickets to see him and the money goes to helping the Bahamas. Be sure to keep checking my Instagram for updates.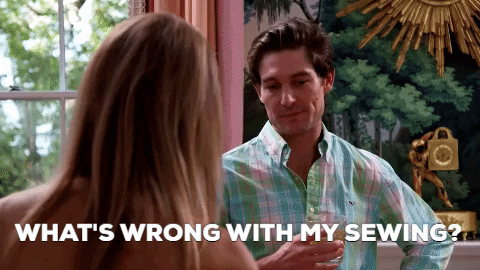 We also have hockey this weekend and I think we could all use some time to rest and declutter and I am going to work on meal planning for next week.
What I am Looking Forward to Next Month
So much Joy coming in October. We have high school open houses...gulp. We have Halloween and also my favorite day of the year besides Christmas and Easter..the Hawks 5k. This is a race that Running Daddy and Nurse K founded and this little blog right here is a race sponsor.
And finally on October 25th Hallmark Channel's 10th anniversary of Count Down to Christmas starts. I can't wait! The full schedule is here.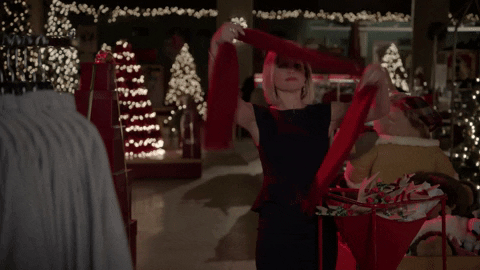 What Else is New
I think I have covered it all!
I will see you back here tomorrow for Thankful Thursdays with Holly and Patty where we will be talking Friendship or anything else you are thankful for. If you are a blogger...feel free to join in and link up. Then I will see you back here for Friday Favorites. Whew!