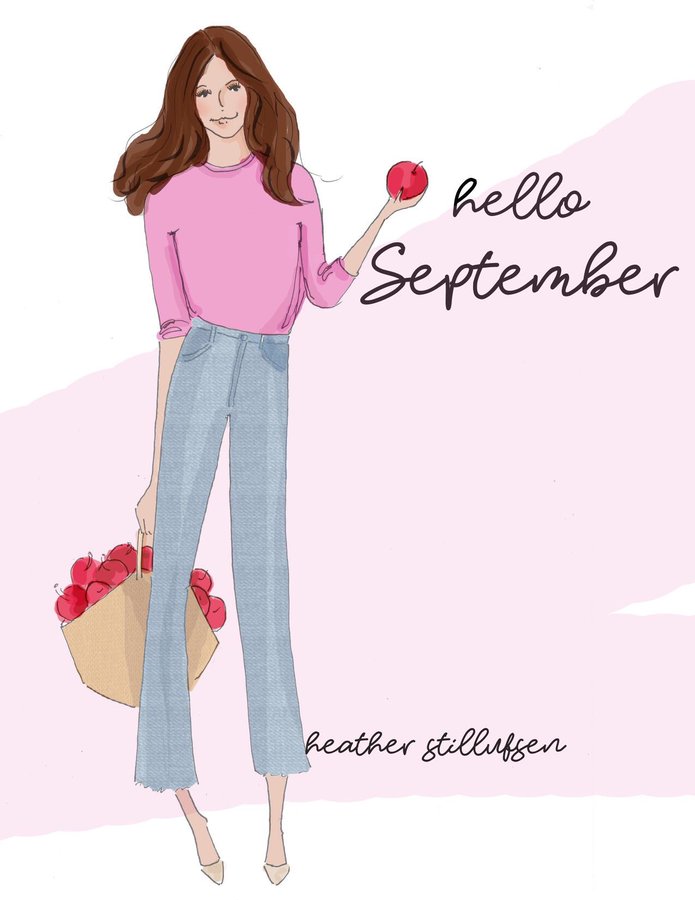 It felt like Friday would never get there this week. This week wasn't bad, it was just a little slow. Now that Friday is finally here, I am
linking up with
Erika

,

Andrea, Narci to share what is bringing me Joy this week.
1) Mrs. Meyers Fall Scents
It was time for me to switch up my fall cleaning scents. In the summer I love the Lime and Sea Salt all purpose cleaner but I wanted something to help will fall here. I decided to try Grove and order some of the fall scents from Mrs. Meyers. I chose both the Acorn Spice and the Spiced Pumpkin scents for the kitchen and they just smell like fall. They have a warm scent but are not too overwhelming. Since I am trying to green up my cleaning, Grove and Mrs. Myers help keep it fun with fun scents that are not filled with chemicals.
If you want to try Grove you can follow my link and they will get you started. You can even get a free home cleaning kit from Mrs. Meyers and try out those fall scents with a $20 purchase. I mean we can all spent $20 on cleaning supplies pretty easily!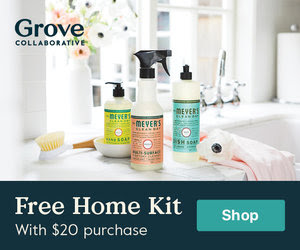 Start shopping and claim your free gift
here
***contains affiliate links
2) Chesapeake Shores
If you have even spent one minute on this site you probably know that I am a big time Hallmarkie! I was even on the official podcast of the Hallmark Channel last spring called the Bubbly Sesh. While I know a lot of my fellow Hallmarkies love When Calls the Heart, I on the other hand am slightly more partial to Chesapeake Shores. It might be because we live close to the Chesapeake, although I am pretty sure this show is filmed in Canada.
Even though many Hallmarkies are frustrated that it's only six episodes this time, because three of the actresses are pregnant, I think they are giving us a Good season.
I really love the way these characters have developed over the years and those that I thought I was not going to like I really am rooting for now. I am looking at you Megan! Speaking of Megan, the actress who plays Megan, Barbara Niven, is a complete delight. If you listen to her interview on the Bubbly Sesh you will just have a total girl crush on her. The Best part...a few weeks ago when I was live tweeting Chesapeake Shores, she responded to my tweet and I didn't even tag her! For the Twitter win!
I am also glad they are doing something about the Abby and Trace storyline. I am sure it goes against popular opinion but I think this storyline was all getting a little tired.
Are you a Chessie? What are your thoughts on the season? Feel free to leave them in the comments section below.
3) J Crew Factory Balloon Sleeve Tee
It's that time of year around these parts when it's cool in the morning and then it can be pretty warm as the day gets later. It can be tricky getting dressed in the morning.
Last weekend I ordered the Balloon Sleeve Tee from J Crew Factory in both the emerald green and the black. I think the green is sold out but I wore it yesterday and it is the Best transition piece. Although I have not washed it yet, always a true quality test, the fabric is really nice for a piece at this Good of price point. Both colors work with skirts, work pants and even jeans.
***contains affiliate links
I styled the green yesterday with black and white window pane pants and a statement necklace. I think I am going to be wearing both the green and black a lot over the next few months.
4) Cachai Wine from Trader Joe's
As many of you know my favorite wine is always a Sauvignon Blanc preferably from the Marlborough region of New Zealand. Sometimes I like to branch out and try different wines. Trader Joe's is a really Good place to do that because you can usually find a Good wine at the Best price. This is a Chardonnay under $7 and it is not your typical Chardonnay. It is a little fruitier, a little crisper than your typical Chard. I have bought this several times and I am now ready to say that I think this will be on my regular TJ's list.
If you think you don't like Chardonnay, you should give this one a try. Chilean wine usually has a quality product that is much Better than what you would find at that price point. This gem is no exception!
That's what I have for you this week on Friday favorites. Ok, if you are a fan of Southern Charm you are going to want to keep an eye on my Instragram tonight. Running Daddy, Terps Gal and I are going to a fun event tonight and I am hoping to have some fun things to share tonight. Follow me on Instagram for the fun!
Have a Good weekend Besties!