Hey there Besties! June flew buy and was packed full of activity and fun. I am sure you all feel the same way and hope you had as much fun this month as we did. It is the last Wednesday of June, I am linking up with
Shay and Sheaffer
for What's Up Wednesday! Pour your favorite beverage and settle in for what's been going on around here...because it is a lot.
What We're Eating This Week
I am still trying to figure out our schedule this week so there will probably be a lot of easy dinners at the Good Better Best house. This dinner plan could also go out the window this week due to schedules.
Monday-Sausage and polenta with steamed broccoli--which I feel like is on the rotation every week for this same post. Sorry Besties!
Tuesday-Hockey Guy and I will do something very easy as Running Daddy has marathon training
Wednesday-Chicken pesto pasta
Thursday-I am supposed to be going out with my girlfriends so the boys are on their own
Friday-If the weather cooperates, take out at the pool
What I am Reminiscing About
All things school this month. Hockey Guy has been at his school since he was in kindergarten and this fall he will start his last year there. With the class that graduated this month, which had a lot of his friends in it, we are really talking a lot about our years at school and what an amazing experience it has been for all three of us. I know we are on a break from school but with this total milestone approaching it's hard not to talk and think about these years.
What I am Loving
I really hate peas, always have. When I was little I used to swallow them whole with my glass of milk. That's how much I dislike them. That all changed at the farmer's market a couple of weeks ago. The vendor I always go to insisted that I try a sugar snap pea. I was like yeah ok. I didn't buy any that day but have been buying them every week now. They are so Good raw with dip. They are the perfect snack.
I am also really loving the
Tropical Passion Drink Mixer from Tastefully Simple
. I like to top off a glass a wine with a splash of this mixer as a cocktail before dinner. It just makes it a little fun without making a whole mixed drink. I told Running Daddy that I needed to make sure I have a bottle of this before we leave for vacation.
What We've Been Up To
Since it is June, we have been up to all things last day of school. Hockey Guy got out of school mid month so he had a lot of things to wrap up the school year, he volunteered at graduation and really finished up the year with some pretty Good grades.

We also finished up the lacrosse season earlier this month. While their record was probably not what they hoped it to be, Hockey Guy had a ton of his buddies on his team and that really was the Best part.

We have been spending a lot of time at the pool and outside on our patio lately. The weather has been cool and it has been so Good to sit outside and just hang out. I have even been doing my morning prayer and meditation outside on the weekends when I am able and it has been a really Good option.
What I am Dreading
I am thinking that these cooler temperatures are not going to really last so I am dreading the heat and humidity that I know is around the corner.
I am also dreading the weeds in my garden. With my ankle injuring I have not been able to be out in my garden as I would have liked and I am going to have to get out there and tackle those weeds. Running Daddy pulled a few that were literally like they were out of Little Shop of Horrors which is what I totally feared last month.
What I am Working On
I am still working on my long term, big work project but I am getting very close to finishing it up. We are in the testing phase and I am just trying to make sure that everything works...backwards and forwards. It's a little stressful. I am not going to lie to you.
I am also working really hard on trying not to let my work thoughts creep into my downtime. This has always been a problem for me. I have been working hard to keep my thoughts on enjoying myself on the weekend and not worry about what was coming up this week or running my to-do list through my head. I have been pretty successful chilling more on the weekend and it has really helped me be less stressed and hyper focused at work. It's not easy, but it is really necessary.
Since I am closing in on six weeks since my ankle injury, I am working on my physical therapy. I have come a long way, but the type of injury I did, which was everything but break it, it is still going to take potentially four more weeks until it is healed.
What I'm Excited About
I am just excited about all things summer rigth now. Relaxing at the pool, spending time on our patio and watching Hockey Guy play lacrosse with Stormy.
What I am Watching/Reading
I finally started Girl Stop Apologizing by Rachel Hollis. As you may know, I am a big fan and her book Girl Wash Your Face had a really big impact on me. There is a little bit of a repeat of themes here in this book, but I really like it and it is what I need at this moment in my life.
I am also thinking about re-reading some of the classics this summer but not sure which one. Any recommendations of the true classics?
The Bachelorette
We are all in on The Bachelorette. This is kind of a wild season and I am liking Hannah more than I thought I would. Some of these guys are really great and some of them are just so terrible. Yeah I am looking at you Luke P.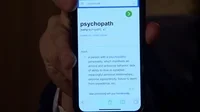 It's not just Luke either...my red flags are up on Jed...big time! I don't think he is here for the right reasons!
Southern Charm
We were super excited for Southern Charm to return, but I am not going to lie to you Besties...I am a little bored.
Real Housewives of New York
You know what is not boring...Real Housewives of New York! These women are all-stars. All Stars! Every other Housewives franchise needs to take notice...but they won't...they can't...they cannot compete with the ladies of New York.
Even Tinsley is All Star status...yup I just said that.
What I am Listening to
I am listening to all my regular pod casts. If you are a Hallmark Channel fan the interview that the Bubbly Sesh ladies did with Erin Krakow did was just as lovely as you would hoped it would be.
I am also really loving Whiskey Glasses by Morgan Wallen.
What I am Wearing
Here is what I am not wearing....this boot! I am finally out of it all together. I also am wearing toe nail polish on both feet!
For real, I am wearing this dress and I have it in green. It is a really Good length. For work I wore with a white cardigan and dress sandals but I think you could also wear with tennis shoes and a denim jacket for a casual look.
J Crew Eyelet dress
Size small for me
***contains affiliate links
What I am Doing This Weekend
We don't have a ton of plans this weekend. Just hoping to continue to enjoy the downtime of the summer. As a hockey family we are really busy during hockey season, and if you don't know hockey is a very long season. It typically runs the weekend after Labor Day and then finishes up the beginning of March. The chill of the summer weekends is really key.
We do have to take Stormy to the v-e-t...shhh don't tell him. We need to get him up to date on his shots for our summer travel.
I may also hit the farmer's market on Saturday if there is time.
What I am Looking Forward to Next Month
I am looking forward to a chill 4th of July and hopefully spending the day at the pool.
I am also looking forward to hopefully launching my big work project and seeing my hard work come to life.
Hockey Guy will also be at a major hockey camp again in July. I always look forward to pick up day and seeing how far his skating has come in such a short amount of time.
Don't forget Hallmarkies...Christmas in July! I cannot wait. Stay tuned for my viewing guide coming up in a few weeks.
What Else is New
I think I have covered everything. June was a busy but really Good month. I am so very thankful for all of the support I had while my ankle was healing and that I have been working so hard to get through this injury. I am hoping to get back to Barre 3 very soon.
I am also live tweeting many Saturday nights for the Hallmark movie premiers at 9:00 p.m. eastern time. Be sure to check me out @pcrichey on Twitter and join in on the fun!
Be sure to stop by tomorrow as Holly and I will be here for Thankful Thursdays! We will be talking fatherhood, the end of school or basically what you are thankful for! You can link up with us or just stop by and maybe meet some new bloggers!
Hope you had the Best June!