Hey there Good Better Besties! When did it get to be the end of April? While March seemed to drag on, April just flew by. Since it is the last Wednesday of April, I am linking up with
Shay
and
Sheaffer
for What's Up Wednesday! Pour your favorite beverage and settle in for all the fun that was April 2019.
What We Are Eating This Week
Well Sunday was Easter, so I made my epic Easter ham and also baked cheese grits. I always use Paula Deen's recipe and people who think they don't like grits always love them. Those grits have a stuck of butter and a bag of cheese in there...what's not to like?
We are traveling the end of the week, so between the grits and the Easter candy, we are keeping it light an easy this week on the food.
Monday-chicken pesto pasta and salad
Tuesday-Amylu chicken burgers and salad
Wednesday-I will be solo for dinner so probably a repeat of Tuesday.
Not sure the balance of the week.
What I am Reminiscing About-
It's Easter break for us this week, so I am thinking about Easter breaks from year's past. Atlantis and Kingsmill in Williamsburg have been favorites in the past.
What I am Loving
Since I had a birthday earlier this month, more on that later, I kinda felt like I needed to up my skincare game. Since I have crazy sensitive skin and eyes, a friend told me about Drunk Elephant which is not only a clean beauty product but it is suppose to be really Good for sensitive skin. I felt like my eyes were a little puffy lately and decided to give the Drunk Elephant eye cream a try. So far so Good. Definitely helps with the puffy eyes and I think I am ok in the itchy eye department.
Honestly, I am also loving the Better weather. We were able to be outside on Easter and that night Hockey Guy, Running Daddy and I sat around the fire pit. Hockey Guy and I roasted a peep to celebrate the day. I am telling you, if you have never roasted a peep, you are missing out. It is a totally different treat than a peep right out of the package. The sugar caramelizes and it is so Good.
What We Have Been Up To
Ok, I hinted at this last month, but I was a guest on the official podcast of the Hallmark Channel, the Bubbly Sesh. I helped review the movie Love to the Rescue and played a game with the hosts Jacks and Shawl called Name that Rescue Dog. I had the Best time with these ladies! You can listen to my episode on Apple podcast or wherever you get your podcasts. The link is here my episode was on March 27th and I come on about 30 minutes into the show. You can read a little more about the behind the scenes of taping this podcast and my total rookie mistake here.
I also helped to host a virtual watch party for The Bubbly Sesh with some of my favorite Hallmarkies for Bottled with Love. I shared some of my fun easy entertaining ideas for this watch party in this post. I have also been live tweeting the Hallmark Saturday night premiers when I am home. If you want to join in on the fun, follow me on Twitter @pcrichey.
On a not so fun note, I came down with a flu like illness the afternoon of my birthday. I kid you not. It totally knocked me out and really was a total damper for my birthday. Running Daddy and Hockey Guy bought me these super sweet gifts. They totally get me.
We have also had lacrosse and the weather is starting to cooperate. There is nothing Better than lacrosse on a beautiful day.
What I am Dreading
I do have some cleaning and organizing to do, and I dreading that. I have to go through Hockey Guy's clothing with him and weed out things that no longer fit. For a kid that wears a uniform, he has a lot of clothes.
What I am Working On
I am working on a pretty ambitious project at work. It is big and will totally change the way we do things. It is taking a long time, so I also have to keep reminding myself that this project is hard and it is important to make sure things work on the back end. Along the way, I also continue to work on not second guessing myself.
We are also working really hard on our yard and getting it ready for a party in a few weeks. I have some new ideas for planting and can't wait to get some new things in.
I am also working on the latest Thankful Thursday with Holly. Join us tomorrow for the theme of Spring. If you want to link up with us you can use the theme of Spring or anything else you are thankful for this month.
What I am Excited About
I am not going to lie, I am pretty excited about the podcast appearance and the Hallmark live tweeting. It's been a lot of fun and the Hallmark Spring Fever movies have been so Good.
What I am Watching/Reading
I am such a slow reader and don't have a ton of time to read, but I am jumping into Candace Cameron Bure's book Kind is the New Classy. Just a Good reminder to me that it is ok to be kind and a bad ass.
I am watching all of the Spring Fever movies on Hallmark and I have to say that I think this series of movies have been their Best yet. Good writing, excellent character development and all star casts. If you only watch Hallmark during the holiday season, you are really missing out on these movies during the year. They bring me such Joy.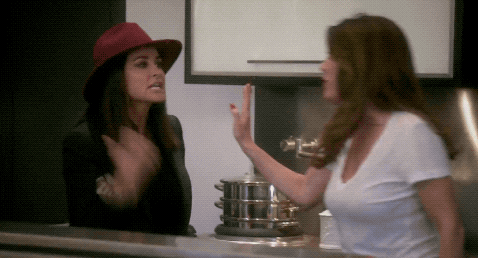 Now on the other side of the coin let's talk Housewives. I am not team LVP but I find it so interesting how Dorit has spun this whole dog thing into her being the victim. "Gooood Byeeeeee Kyle!" I always remain team Rinna though.
Then there are the all stars...yup New York. Here is what I am going to ask...why is Barbara on this show? She is way more Jersey material. If they felt like they needed a new friend of the Housewives to replace Carole, and I don't think they did, they should have added Tinsley's mom Dale.
I am also going to be very bold and say that while I feel for Bethenney and what she is going through, she is probably the nicest and the Best she has been this season. I think some of it is Carole being gone. I think Carole was a mean girl who used Bethenney to stay on the show. There...I said it. Thoughts?
What I am Listening to
We are loving two songs around our house lately:
Here Tonight by Brett Young
What I am Wearing
***contains affiliate links
I stopped into Loft a few weeks ago as I needed some new spring pants. My black pants needed to be replaced and I also needed to size down in some of my pants because my Weight Watchers has been working. The sales ladies were super helpful with sizes and styles because buying pants can be confusing.
I paired the skinny black pants in the Julie fit above with the Garden Ruffle Henley. This blouse is so beautiful and will be on repeat this spring and summer.
I also picked up two pair of the Slim Tie Waist Pencil Pants in Julie fit. These pants are a great slim fit and they come in some really Good colors. I picked up the midnight blue and a seafoam green.
***contains affiliate links
What I am Doing This Weekend
We will be traveling back from Boston and then finishing up some yard work hopefully on Sunday.
What I am Looking Forward to Next Month
My friend and I host an annual cupcake and champagne party for Hockey Guy's school so I am looking forward to that.
Next month Running Daddy also has a birthday, so we are looking forward to celebrating him.
I am also looking forward to the return of Southern Charm and The Bachelorette!
What Else is New
I think I have covered everything. April was an eventful month and way Better than March!