Oh what a week...I am so excited that it is Easter weekend!
It's Friday so I am linking up with
Erika

,

Andrea, Narci
for Friday Favorites and sharing what is bringing me Joy this week.
1) Ugg Robe
I needed a new light weight robe, because my old was really gross. The challenge with robes for me is that they can be too short. I found the Delanie robe from Ugg and it is a really Good option. The fabric is heaven and it has a really Good wrap so you don't feel exposed. It is the perfect length for me as it comes right to my knee. The Best part, it priced under $37!
2) Dibon Cava
On Saturday night I helped host a watch party for Bottled with Love for The Bubbly Sesh podcast, which is now the official podcast of the Hallmark Channel. I set up a bubbly bar for my Hallmarkies that came over and served Dibon cava. I first found Dibon cava when Running Daddy and I went to the Inn at Perry Cabin a few years ago. This is what the Inn serves every Friday afternoon at 3 p.m. for their cava tasting. At $12 per bottle this is a really Good choice for a sparkling wine. It is very bubbly but has a totally smooth finish.
For those of you not familiar with cava, it is sparkling wine from Spain. It is often a Good option at a lower price point. I found the Dibon at Harris Teeter.
3) Drunk Elephant Eye Cream
I have been using the Kiehl's eye cream for a while and it is very gentle but I felt like I needed something Better to help with puffiness. A friend told me about the Drunk Elephant brand, real name, and said it was great and really Good for sensitive skin. Since I just had a birthday I wanted to up my skincare game so I bought the eye cream. So far so Good. It has really helped my puffiness and it seems to be gentle on my eye area, because I have mentioned like a million times that I have crazy sensitive skin. Even Better, it is a clean beauty product.
4) The Miracles of Notre Dame
Like many of you, I watched with sadness Monday afternoon at the fire at Notre Dame Cathedral in Paris. I was lucky enough to be in Paris in 2000 for New Year's and Notre Dame was a highlight of our trip. But as the fire was contained, and the Cathedral was about 30 minutes from total ruin, what became clear was despite the destruction there were true miracles that day too.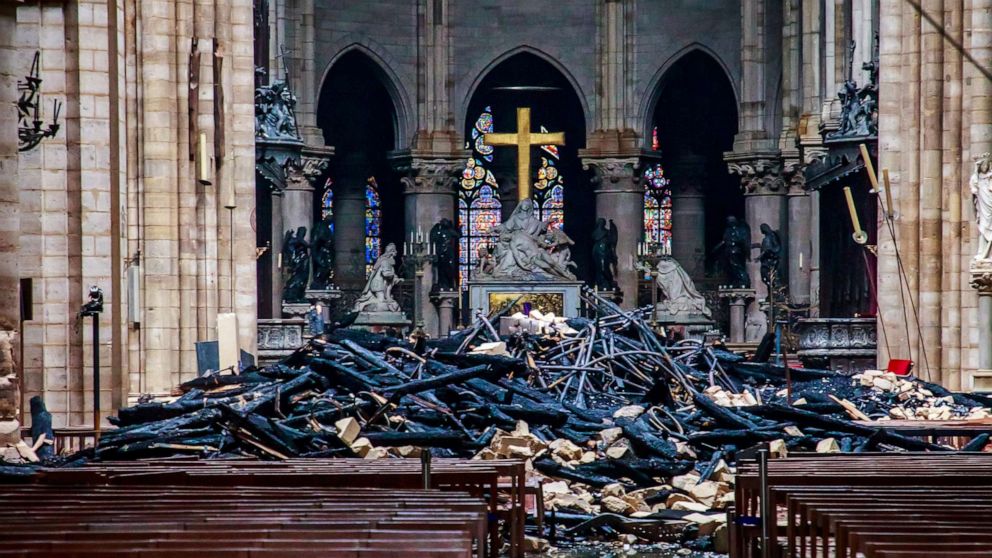 -the rose windows seem to be unscathed
-the Crown of Thorns was saved
-the Tunic of St. Louis which he was said to have worn when he brought the Crown of Thorns to France was intact
-the Great Organ. There is concerns about water and heat damage but it still stands
-the cross and the altar seem to be intact. If you look closely at the side of the altar, the candles didn't even melt.
-the biggest miracle, is probably that no one was hurt or killed fighting this massive fire
When looking at the fire and the length of time it burned, knowing that eighty percent of the artifacts were spared, you have to know that something bigger, something Better, something stronger than fire was in that church this week. Something divine.
5) Hallmark Channel Live Tweets
As you all I know, I am a Hallmark Channel super fan. Since Hallmark is premiering a new movie every Saturday night, I am also live tweeting during the premiers when I am home. If you want to jump in on the fun follow me on Twitter @pcrichey.
I can't wait for Easter on Sunday. If you celebrate Easter or Passover I with you the Best holidays!