Why hello end of February--when did you get here? It's the last Wednesday of the month so I am linking up with Shay and Schaeffer for What's Up Wednesday to share what is going on in the Good Better Best world this month.
What We Are Eating This Week
It is going to be a busy week around here with work work, school work and just general business. I don't really have a formal meal plan this week because of this, I basically have a bunch of Good easy food available. This includes:
-Turkey meatballs for easy meatball subs or just for heating up
-Possible sheet pan fajitas
-Plenty of fruit and veggies to cut up
What I am Reminiscing About
Running Daddy always tries to tell me not to look back because I am not headed that way. This is true marathoner advice. I am not really looking back...I am just reflecting on where I was this time last year. At this point last year, I had a lot of things cooking and a lot of potential opportunities. I didn't really know what was going to happen but I had faith the God had the Best plan for me and he did.
What I am Loving
***contains affiliate links
I am totally loving the Essie Gel Polish. All of the great colors and quality of a regular Essie polish with the wear of a gel. I have found it lasts about a Good week without touch ups, and ease of taking off. It costs a little more but it is worth it.
What We Have Been Up to
We have had a lot of hockey. The season is coming to a close with our regular tournament in a couple of weeks and then Hockey Guy has been invited into another tournament team the weekend after. The weekend of the second tournament is also the closing ball for Cotillion, which means he may be going from a hockey game straight into Cotillion clothes, but we will make it work.
This past weekend was also our school auction and the theme was A Night on Broadway. Our table did Cats as did two other tables. We were super happy with how our table came out despite my dry ice not really functioning the way we hoped. Running Daddy and all of the guys at our table are just the Best sports and always up for what the ladies want to do.
I sprang for the L'Oreal Colorista for my hair instead of the party store brand because I was pretty sure it would come out with one shampoo. Those silver streaks were party perfect but totally washed out the next day as planned. Yes, that is Running Daddy in a wig.
What I am Dreading
While I totally love the game of lacrosse, almost as much as hockey, the one thing I really dread is the weather at the beginning of the season. We have sat in so many games in the wind and the rain early in the season. While hockey can be early and it is cold, it is always dry and there is no wind.

What I am Working On
I am working on a bunch of big projects still at work, but they are all coming together.
For blogging, Holly and I launched our Thankful Thursdays link up in January. Our first topic was New Beginnings and our next Thankful Thursdays is tomorrow with a focus on all the different kinds of live in our life. If you are thankful for something else, well it is just fine if you want to write about that too. I hope you can join us on the link up tomorrow. The link will be open for several days so feel free to jump in and join us. All of the topics for 2019 are below.
What I am Excited About
I am excited about the hockey tournaments coming up this month and for Hockey Guy to be part of an invitational team which is a first for him. He will also be on this team with one of his friends that we have not been on the same team with in several years. They are a family we really enjoy spending time with and the boys are so excited to be back together.
Lacrosse season...bring it on.
What I am Watching/Reading
We are all in on The Bachelor and looking forward to Colton finally jumping that fence on Monday. This might be the most shocking event in Bachelor history (please read in Chris Harrison's voice).
New Jersey Housewives
Running Daddy and I used to be very into Real Housewives of New Jersey and then it got a little boring in the past few years. We heard it was Good again so we starting watching from the Cabo trip on and let me tell you...Jersey is back. We are officially Team Marge.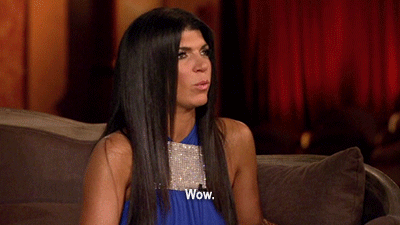 Beverly Hills Housewives
The ladies of Beverly Hills are back too and boy are they back. This is going to be a very interesting season and the scene in the premier with Lisa Rinna going goat yoga is priceless. I have already researched goat yoga in my area and hope to go this spring. I am not kidding you. I am Team Erika on the condolence note issue. The dog situation? My jury is still out. I want to know more.
Hallmark Christmas Movie Fridays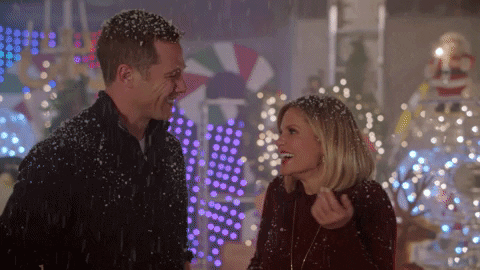 If you haven't heard...to celebrate the 10th anniversary of Count Down to Christmas in 2019, the Hallmark Channel is showing one of their Christmas movies every Friday night at 8 p.m. So when you need a fix or you need to see one you have never seen before, Hallmark is totally there for you. As you all know, Hallmark brings me Joy.
What I am Listening To
All my regular pod casts but I did listen to a really Good podcast from last spring about the total breakdown of Lularoe. It was fascinating.
All three of us totally love Luke Bryan's What Makes You Country We listen to it every day!
What I am Wearing
I totally splurged a few weeks ago after my annual review at work, and bought myself the Galaxy Watch in rose gold. I just love it and it is really helpful throughout my day. I am working on getting my work emails on here as well. I have an iPhone for work and I prefer a Samsung for my personal device. I get a lot of compliments on my new watch from both men and women and I think it is because it looks so much like a regular watch.
I have been wearing this outfit basically on repeat since Christmas. Here is my favorite Barefoot Dreams cardigan with my Wit and Wisdom Jeans that I wore on a work from home Friday that was also a snow day.
***contains affiliate links
What I am Doing This Weekend
We actually have a pretty chill weekend as we have a break before the hockey tournaments start. We will do a little pizza and family Bachelor catch up on Friday night and then we will see how the weekend goes from there. Hockey Guy has been working really hard with the term coming to a close so I know he will be looking forward to a little lacrosse and our entire household could use some sleep.
What I am Looking Forward to Next Month
I am so looking forward to the two hockey tournaments and finishing out with our current team and then joining up with the select team and watching Hockey Guy skate again with one of his friends in the select tournament.
I am also looking forward to Cotillion with Hockey Guy. They have the big Black and White Ball to end out the season and in the last 30 minutes of the night we will dance together and he will get to show me what he learned this year. If you have a Junior Cotillion program where you live I highly recommend it. Shockingly, the boys especially end up liking it. It is such a confidence builder for these middle schoolers.
I am also looking forward to the weather getting Better and hope we can dodge more snow.
What Else is New
I think I have covered everything
Bonus Question-Favorite Board Game to Play
We like Monopoly and even have a Coast Guard version of it.
Hope to see you back here tomorrow to link up, read or both for Thankful Thursdays!