Wow, what a week around here.
We some big deadlines at work because the campaign season is in full swing. Friday, Good to see you! Today I am linking up with The Blended Blog,
Erika
,
Narci
and
Andrea for Friday Favorites for a quick list of what is bringing me Joy this week.
1) Fall Flavors
At Trader Joe's , all the fall flavors went in my cart. I broke the pumpkin spice seal a few weeks before. I picked up the autumn mix (candy corn, Indian corn and the pumpkins) as that is Hockey Guy's favorite and the International Delight Pumpkin Spice. I am trying to wean myself off of that pumpkin spice creamer right now. Ahhhh.
World of caution, grocery shopping after Barre 3 can be a little dangerous. I was making my way around the store and spied the Terra Chips Pumpkin Spice Sweet chips. I kept thinking...weird? or Good?
I decided to give this a try and I can tell you, they are Good. It makes sense, because they are sweet potato chips seasoned with cinnamon and nutmeg. These might be making their way into my cart again this season.

At Trader Joe's I was all pumpkin in! Three boxes of the gluten free pumpkin bread mix and I added the white chocolate chips. I also grabbed the gluten free pumpkin pancake mix the pumpkin spice tortilla chips. The tortilla chips are Good but the Terra chips above are way Better.
2) Simply Southern Hurricane Relief
Simply Southern, which is is headquartered in North Carolina designed a shirt to help support the hurricane relief efforts. I bought it the day it was released.
Here is my shirt that arrived over the weekend.
This week, they also released a design with Tervis Tumblers. How cute is this?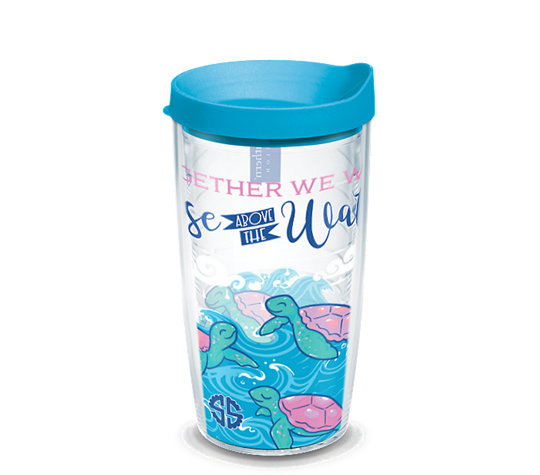 I am thinking I may need one of these too. I mean it's for charity!
3) #Last90Days
I am going to preface this with... all of those pumpkin spice flavors above went in my cart before I decided to do the Last 90 Days challenge by Rachel Hollis. I am one of those people, who thinks Rachel Hollis is pretty darn amazing. In addition to her best selling book Girl Wash Your Face Rachel has a challenge for the end of the year called the Last 90 Days. The premise is pretty awesome in that what would your new year in Better shape than you started 2018? What if you made Better eating and health choices between now and the end of the year? What if you focused on what you are grateful for? Pretty amazing huh?
Healthy snacks from this week
To find out how I am taking steps over the next 90 days to Better my life, read my post from yesterday here.
4) Lilly Pulitzer Skipper Popover
***contains affiliate links
My last item from the Lilly Pulitzer After Party arrived this week. I love the Skipper popovers and they are a weekend staple in my wardrobe. I am looking forward to busting my new one out in the High Tide print this weekend.
***contains affiliate links
5) Sally Hansen Miracle Gel
I mentioned a few weeks ago that I was loving the Sally Hansen Miracle Gel polish. I liked the look of salon gel nails but didn't love how they wrecked my nails and the who upkeep process. Enter Sally Hansen! I am really loving this polish and it does stay on nicely for a full 7-10 days. I have tried a mauve color as well as navy. I so love a navy nail!
***contains affiliate links
The Best part, it dries really quickly which is totally key for me.
Hope you all have a really Good fall weekend!