We are in the thick of summer and I am knee deep in work projects and just counting down to vacation. T
ime to take a breath and link up with
Erika

, Narci and Andrea
today for a list of my Friday Favorites. It's a quick one this Friday. These are the things I am finding Joy in this week.
1)
Bite Beauty Matte Creme Lip Crayon
***Contains affiliate links
I received this lip crayon by Bite as part of the Sephora birthday package this spring and it came with some friends. I have the Glace color which is just perfect because it is a mauve color that I love so much. It serves as both a liner and lip color and isn't drying at all. Definitely a Good find and I would likely purchase myself.
2) Erin Condren Notebook
Ok, I am totally late to the Erin Condren party but I can now officially say...I get it. I bought one in May to help manage the chaos that is our family life. I still use our Cozi app for our family calendar but needed a place to put all of my random notes like what the camp carpool is looking like, what the website is that has a cute dress and the number for our dog boarding. I bought the smaller size and it has really helped me feel more organized.
This has been such a Good addition to my life, that I tried a little experiment at work a few weeks ago and used a page of my Erin Condren for my work to do list and moved things out of the electronic format. Guess what...I liked the written format Better. I liked it so much I bought another Erin Condren for my work to do list. Here's to old school!
They are having a big sale right now so if you want to try an Erin Condren notebook or planner you can save 25% here. Note: this is not sponsored...I love this product that much.
3) Movie Night in reclining seats
Saturday night Running Daddy and I took Hockey Guy and a friend for pizza and a screening of Jurassic World Fallen Kingdom. Since the night was my idea, I sprung for the fancy reclining seats because I believe there is no Better way to watch dinosaurs eat bad guys than in a full recline. Running Daddy and our friend were new to the reclining seats and they totally got the hype. I am not saying that I need to see every movie in a recline but some movies that involve superheros or man eating dinosaurs, there is no other way to go.
4) Stormy Gotcha Day
Yesterday we celebrated three years since our dog Stormy came into our house as a foster puppy...and never left. Listen, at times he has been a handful, but he is very sweet and has come a long way. He loves his boy so much and has really brought a lot of Joy into our home.
5) The Bachelorette: Team Colton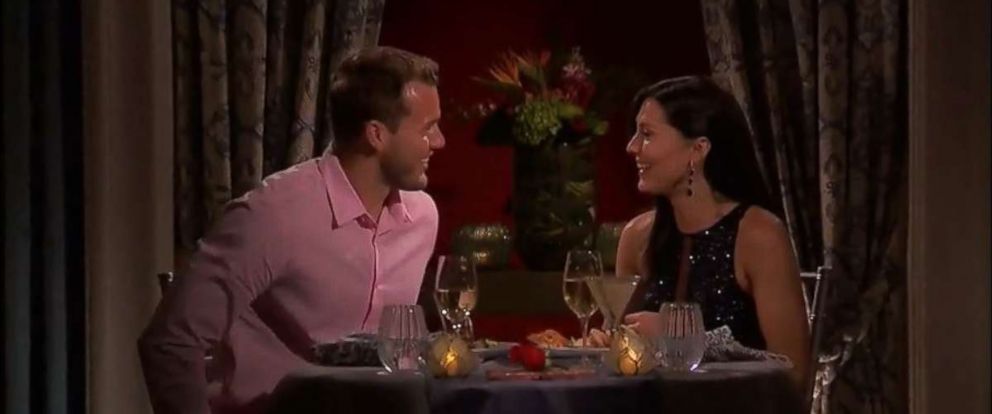 Spoiler alert, if you have been living under a rock then you probably don't know that Colton "dropped a bomb" this week and told Becca he is a virgin. I have so many thoughts on this including how annoying the guys were about it in the hotel suite while Colton and Becca were on their date. He is a virgin...not an axe murderer. I think they would have thought the axe murderer would have been more normal. Not a Good look guys. I especially don't think Wills with his man rompers should really be questioning anyone else's choices. I find his man romper way odder than Colton's lack of experience with women.
I rest my case--and there is more than one romper in his Bachelorette wardrobe
Hockey Guy and I have been Team Colton all along, although I am still deciding if I am going to let Hockey Guy watch an edited version of this week's episode. Part of me thinks it might be too racy but it also might be a Good discussion point for him about learning to be a Good guy even if the others in the locker room don't think your choices are cool. Jury on viewing is still out.
Back to my original point, what is not to like about Colton? He is cute, he is an athlete, he owns a black lab and he is living his life in a way that works for him. How easy would it have been for this guy to get down with every cute girl in town as an NFL player that looks like that? Frankly if you watched their date, their chemistry was pretty Good. He made a choice, for now to concentrate on his career and to do what feels right for him no matter how uncool people think it is. In the same way people don't want women shamed for choices they make, why is ok to "virgin shame" this guy? This world might need more Coltons and not less.
By the way, this post may be the raciest post I have written in Good Better Best history but I really had to get this off my chest. I know not everyone will agree with me, but I remain Team Colton.
That's a wrap for this week. Hope everyone has a Good weekend.