Happy Friday everyone. Is it spring yet where you are? We get a day here and there but it still feels more like early March. Despite the weather it's t
ime to link up with
Erika

, Narci and Andrea
today for a list of my Friday Favorites. These are the things I am finding Joy in this week.
1) L'Oreal Revitalift Cicacream
A couple of months ago I was sent a complimentary new cream by L'Oreal called the Revitalift Cicacream to review by Influenster. While I always love a new beauty product, I always worry about trying something new because almost everything makes me break out. After using this product for about two months, all I can say is that this cream is really Good.
You should use Cicacream twice per day, after cleansing and before moisturizer, much you would use a serum. You don't need a lot, maybe the size of a pea. It's not greasy and didn't make me break out.
I would also give this product a Good month to work. I can tell you that my skin is much smoother, my make up goes on Better and my oil is controlled. At a price point of around $13 dollars I will be buying this product when I am out. If they introduce an eye cream, I am so in.
2) New York Housewives
At some point I have looked at all of the Housewives franchises, but I only have something to say about the ladies of New York. Ladies of the Housewives in other cities, take note, because this is how you do it. These ladies are hands down the Best Housewives. Ten seasons strong and they are bringing it.
And yes...I am looking at you Beverly Hills.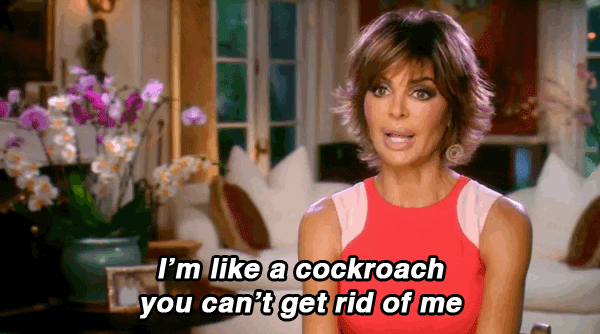 3) Loft Pants
***contains affiliate links
I bought these pants a few weeks ago as an alternative to jeans on the weekend. The fabric is so soft it is almost like wearing a dressy sweat pant but you look cute. Running Daddy liked them so much that I picked up two additional pair the week during the Loft Friends and Family sale at 40% off. So now I have these in dark grey/blue, light grey and then a khaki color. You could really really wear these almost 3 seasons. What could be Better than that?
4) New Adventures
I am excited to say that I started a new job last week. I was really blessed over the last few months to have a lot of really Good options. I learned over the last few months that God's plan isn't my plan, God's timeline isn't my timeline and His plan is always Better. Trust your gut, it's where God speaks the loudest...and always read the fine print.
5) Keep Collective party
I am so excited to be hosting my first online Keep Collective party over the next few weeks. Last year I hosted my first give away as a Joy bracelet last year in partnership with Keep Collective. I am so excited to host my first party and this is the Best time of year to do so with all of the opportunities for really Good gifting with Mother's Day, graduations and special things for you! Everything can be customized and they are at such a Good price point.
Check out all of the fun options for you and the special people in your life through Keep Collective here . Be sure to stop by early next week to hear a special announcement about a way we an spread some Mother's Day Joy through my Keep Collective party to some Moms who could use a little Joy right now.
Have the Best weekend!