Hello Friday it's good to see you! Back today to link up with

Erika

,

Narci

, and

Andrea

for Friday Favorites. Here's what I am finding Joy in this week.
1) New technology:
On Labor Day weekend, my laptop died. I am talking "blue screen of death" died. This lovely malfunction happened just as school was starting and just when I had some very fun posts planned.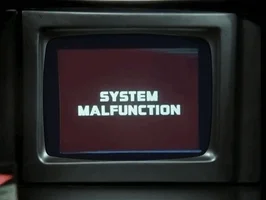 Don't worry, those fun posts are still coming because I did get a swanky new laptop. Since my old laptop was almost eight years old and one I never really loved in the first place, Running Daddy urged me just to bite the bullet and get a new one. So far so Good one this and I am so happy to be back up and running.
2) Dreamy tunic from Loft:
Sunday, I was out running errands and just happened to pop into Loft. They have really been on a roll this year with their designs and their clothing has always fit me well. I needed some blouses for this in between weather right now, I found this really Good piece.
The Best thing about this shirt is that it goes with so many things in my closet due to the colors. In the store I thought I would pair with navy, and I still will, but then when I got home I decided to pair it this week with these
pants
I purchased early this summer
which are actually more of a persimmon color. You can see more of the colors below in the official photo.
***contains affiliate links
The fabric on this is really nice and I love the tunic styling. I will be able to wear this with a lot of pants options in my closet and I think it will look really Good with jeans. I would size down if you are small chested like me. I ended up taking an extra small as the small was a little too much fabric on my body.
3) Selena Gomez story:
Last week Selena Gomez revealed that over the summer she had a kidney transplant due to her lupus and that her Best friend was her donor. This story is one that actually gives me all kinds of emotions. This story makes me sad because Selena is so young and this surgery is so serious but it also shows me the Good in people, as her Best friend would go to these types of lengths to help save her life. The fact that her friend was a match as a donor must have been the Best news for her and her family and this is the ultimate act of love and friendship.
Lupus is such an invisible disease and most of us appear to be doing really Good, when often we are not. This story about Selena highlights this very fact. I think she is so brave to come out and talk about her battle with lupus and put such a beautiful face on this disease that people do not understand.
If you missed this story last week, h
ere is the link
to the People magazine article. If you are interested in learning more about lupus and my story, this is a Good post to help you learn more.
4) Bobbi Brown on sale:
(contains affiliate links)
Bobbi Brown and several other make up brands are currently on sale at Nordstrom. Since Bobbi Brown rarely goes on sale I took this opportunity to pick up a couple of items that I have been wanting to update my fall make up.
Long Wearing Cream Shadow- I have talked before about how Good these cream shadows are. They are basically the only eye shadows that stay on for me. I have typically used the colors with a power base in bone, but I did pick one up on sale in Ivory. I love that these are just swipe and go and they really help speed up my morning routine. You can find them here on sale.
Shimmer Lip Gloss-Bobbi Brown lip glosses are the Best. They stay on really well and they can go from sheer to bolder depending on if you use liner or not. I picked up one on sale this week in Spun Gold, which is a old favorite of mine. Link to the sale is here.
5) New Fall Bag:
I used to have a little bit of a handbag problem. Well, I used to have a big handbag problem and now I just have a little problem. I used to buy bags the way a lot of people, including me, buy shoes. I have gotten Better about this as bags actually take up a lot of room. Last year, I got a really Good bag from Sole Society and it took me basically from Fall to early Spring. I was pretty tough on that bag and it held up pretty Good.
Last fall I was all about a grey bag. I love a grey shoe and also enjoy a grey bag. This year, I was all about a cognac bag and found this pretty bag from Sole Society.
***Contains affiliate links
I love the color and the braiding on the straps really make this bag look more expensive than it was. This bag is currently on sale and would be a Good addition to any fall wardrobe. As you can see from the photo below, it does a really Good job holding all of my work stuff including my laptop which is in the bag in this photo.
So those are my favorites for this week. Come visit here next week, as I will have a very fun fall fashion post in the beginning of the week. Also, because it is the last week of the month, that means it will be time for the What's Up Wednesday link up.
Have the Best weekend.