Today I am linking up with
Shay
&
Erika
for their Workin' It series. August's topic is Getting Geared Up for Back to School. How can they be going back? Didn't they just get out for the summer?
We go back the last week of August but I have already crossed a lot off my back to school to do list but I still have many things to do. I do have a plan and that is always a Good thing.
Tax Free Weekend
Tax free weekend is a little like Back to School Black Friday. The idea of saving 4.5% in sales tax for clothing and school supplies really helps me get my act together and get things ready for back to school. Our tax free weekend was last weekend so we got many things crossed off the list and saved some money at the same time.
Clothing
Hockey Guy wears a uniform to school so in many ways it makes things Better.
Before we went shopping this weekend, we did go through Hockey Guy's closet and realized that he basically needed almost everything in the uniform department. This was the most I needed to buy him uniform-wise since he started school in kindergarten. Luckily, I knew exactly what sizes we needed and could buy everything online once tax free weekend rolled around.
We also headed to Target this weekend (disclosure--I work for Target in Government Affairs) and picked up basics such as socks and undershirts. We also went to Sperry to pick up uniform shoes and then Hockey Guy and Running Daddy chose new running shoes for Hockey Guy online.
School Supplies
We are very fortunate that all of the basic school supplies that Hockey Guy needs is included in his school re-enrollment fee every year. It really makes life more convenient. That being said, since he is moving to the upper school, Hockey Guy gets his first locker. We had a lot of fun at Target picking out things like a locker disco ball and locker shelves. As we were leaving Target, Hockey Guy said to me "Wow, that was so fun!"
Even though most of his supplies are provided at school, we did pick up a few more items for school. Hockey Guy is left-handed as is Running Daddy and it can make life a little more challenging. I am a big fan of the Arc series at Staples for notebooks and organization and since you can take the pages out, you can turn the notebook around and set it up Better for lefties. Hockey Guy is really excited about going to the upper school and is working hard on his organization skills. We are really hoping that the Arc system set up for a lefty will be Good for him.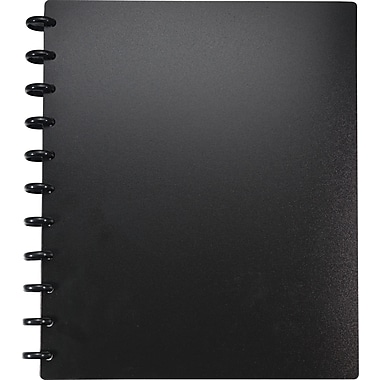 So thanks to Tax Free Shopping Weekend we really got a jump on our school shopping. Tax Free Week, yes a whole week, starts in Maryland this coming weekend so if we decided we need anything else, we can just cross the river and save a little money that way.
Summer Reading and Online Math
I am one of those mean moms that makes their child do a little school work in the Summer. Actually as part of his first Literature grade Hockey Guy had to read three books this summer and then write a paragraph on each book. Instead of putting it off and then getting upset over it the last two weeks of August, Hockey Guy has already finished all three books and written his paragraphs. We had a deal that when I came home to work in the afternoons after camp pick up, that I would work and he would read. It was a really Good plan and is setting him up well for the new school year.
Now that all of his reading and book summaries are finished, he is moving on to do a little math review to keep his skills up. He really does so much Better in school when he is just consistently working and focusing.
Costco Run
A few days before school starts we will do a big Costco run for both lunch box and dinner items. Life is so much easier when we have plenty of lunch box items on and since Hockey Guy will be making his own lunch this year, it will just be Better to buy in bulk.
Since those first two weeks or even the first month can be tiring, I also like to have some easy dinner items on hand too. We will probably have things like chicken pesto pasta and tacos those first few weeks.
Last Days of Summer Fun
It's not all organizing and shopping in the Good Better Best household these days. We are also trying to squeeze in some last moments of summer fun. We went to see a movie on a Monday night and are trying to hit the pool in the late afternoon. I am trying to take off one day a week and just do fun things with Hockey Guy. We are hoping to get caught up on our summer movies on Friday by catching Wonder Woman if it rains. Hockey Guy also has a birthday coming up and we always take the day off to spend it with him. We also have a quick trip to Boston planned to see my parents.
So that's how we are gearing up for back to school. Feel free to share your tips in the comments below.