Wow! What a month August has been. We have had birthdays and had the last of summer fun and then we headed back to school this week. Since this is the last Wednesday of the month I am linking up
with
Mel
,
Shaeffer
, and
Shay
to share What's Up Wednesday!
What We Are Eating This Week
Monday-Pesto Chicken Pasta (Hockey Guy's first day of school request)
Tuesday-We needed to get a couple of things for school, so we hit Moe's because it was near the Michaels.
Wednesday-Grilled Shrimp over Rice.
Thursday-Tacos
Friday-Pizza Night!
What I am Reminiscing About
With back to school, all I can think about is how did my little guy become one of the big kids at school? In a flash he went from a buzz-cut Kindergartner to one of the big kids with a locker.
What I am Loving
The touch of fall weather we are having around here is the Best. It has really put us in a back to school mood.
I am also loving seeing all the back to school photos on Facebook from our friends near and far---kindergarten all the way up to college.
What We Have Been Up To
We took a trip home to Boston a few weeks ago to see my parents and got to have the Best pizza ever at the Town Spa. The Spa also makes gluten free now and it is so Good. It tastes exactly the same as the regular pizza.
Does this look gluten free?
We also had some pool time, saw both Cars 3 and Spiderman Homecoming and went to a Sharknado 4 party.
Hockey Guy had a birthday and celebrated with a few friends at the indoor trampoline park and then we also went to an adventure park for some climbing and zip lining for his actual birthday. It was a really Good birthday for him.
Hockey stick cupcake cake
We started school this week so we spent a lot of time getting ready to go back to school and getting in the rhythm of the school year.
Hockey started last weekend with some evaluations and it was so Good to see our hockey friends. Let the season begin.
Our interior renovation was completed about three weeks ago, so we are now in the unpacking boxes phase. The Best part is now we have to pick out furniture and I think we have picked out some really Good options. Stay tuned for more updates.
What I am Dreading
I am not really dreading much at this point...maybe the point in the hockey season when we are getting up early every weekend.
What I am Working on
I am working on getting our renovation back into living shape as well as picking out all of the fun things for that space.
We are also working on getting our home back in a Good rhythm for the school year.
I am about to get very busy again for my day job and have a trip to headquarters next month. These are all Good things and it is always fun to be at our national meeting.
What I am Excited About
I am excited that this blog turns 7 tomorrow and I have a very fun give away planned. This has been such a fun year for Good Better Best and I truly appreciate all of you who stop by to read. Whether you have been reading since the early days of Good Better Best when the photos were really bad and the site was clunky or just joined me this year...I want to thank you all as we celebrate 7 years.
Check back in tomorrow to learn a little more about the roots of
Good Better Best
and check out my very fun giveaway!
I am also really excited that Hockey Guy is loving school so much. He has had a big but really Good week. He is tired but energized. Is there anything Better than having your child love school?
What I am Watching/Reading
Lately, I am reading a lot of forms for school and emails pertaining to school...anyone else with me?
A lot of my summer shows wound up lately including New York Housewives. Even though the final installment of the reunion is tonight all anyone can talk about is...Luann and Tom are no more. I mean if these two crazy kids couldn't make it after seven months of marriage...how can any of us believe in love?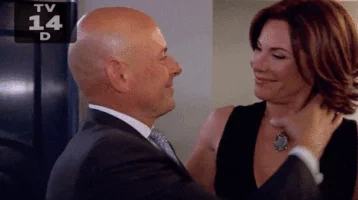 Real Housewives of Dallas just started back up and it is a complete reboot from the first season. It's so much Better now, and frankly Lee Anne Locken is a national treasure. If you gave up on season one, give it a second look, it really has the possibility now to be as Good as the other Housewives franchises.
Speaking of season two, Leah Remini's Scientology and the Aftermath Season Two just started and it is just as riveting and raw as season one.
What I am Listening to:
Here are some songs were are loving these days:
What I am Wearing
The weather in the beginning of August has been very different from the end of August, so below you will see everything from summer to transition outfits. I also have a mix of party-wear and work from home wear this month, because I have been doing a lot of working from home in August due to our schedule.
This was my outfit for the Sharknado 4 party. I wore this outfit a lot this summer.
***contains affiliate links
Since I was working at home a lot this month, so I was able to dress a lot more casually during my working hours. I skipped the yoga pants and messy bun and opted for things like jeans, Sperry's and striped shirts.
***contains affiliate links
This week I was back to work on a regular schedule and we were back to school. This is the outfit that I wore for the first day of school for drop off, back to school coffee and then to my office.
***contains affiliate links
***Although I work for Target in Government Affairs, all opinions are my own
What We Are Doing This Weekend
Friday night we are going to just have pizza and chill. Hockey Guy has been so tired this week after starting school. It's all Good but the Best plan for Friday night of back to school week is just to relax.
We are going to get some rain this weekend so it will be a Good time to do some renovation unpacking and measuring for new furniture. I have a hair appointment and may run some errands.
Running Daddy is going to do a quick 5K on Saturday morning. The guys do have to find some time to get some new hockey equipment because Hockey Guy really outgrew a lot of his pads. And then of course, a little hockey practice.
Hoping to get to the pool on Monday, even just to hang out.
What I am Looking Forward to Next Month
So many things going on in September. Work-wise, we have our National Meeting which is always an exciting time at work and a Good way to connect with my colleagues that I don't see very often. School-wise we will be fully in the swing of the school year with homework, lunches, activities and back to school night. At this point we will also have our hockey practice schedule so we will be spending a Good portion of the weekend at the iGooce rink.
Bonus Question: Lunch Box Tips
My Best lunch box tip is a Good one...how to keep food warm in a thermos. The big tip is to boil water and pour the water into the thermos. While you are heating up the food, let the hot water sit in the thermos. This will allow the lining of the thermos to heat up. Once your food is heated, discard the hot water. Now put your warm food into the thermos. This method helps keep the food warm because you are putting warm food into a warm container. It only take about another minute or so in the morning too.
What are your Best lunch box tips? Leave them in the comment below.
Good Better Best Drawing
Have entered Good Better Best's 7th anniversary drawing? You have two more days to enter and win a $25 Visa gift card to help start your fall wardrobe and all five T'Lish marinades and dressings. It's so easy to enter, just follow this rafflecopter link to
Good Better Best Giveaway
and visit and like a few Facebook pages and follow me on twitter.