What We are Eating this Week:
Sunday-Since we are coming back from Easter Break and may or may not have had loaded nachos last Friday night, I wanted to go with something light and healthy on Sunday night. We had grilled chicken, grilled peppers and some roasted potatoes.
Tuesday-I had a PTO board meeting and Hockey Guy (formerly known as the Sweet Boy--he wants me to change his name) had lacrosse. I ended up making a quick gluten free pasta with prepared pesto, fresh mozzarella and grape tomatoes for myself after the meeting and the boys made a Moe's run.
Wednesday-I worked up my own version of baked chicken tacos and will use Mix and Match Mama's crock pot chicken recipe to slow cook the chicken all day. Stay tuned for my version on Good Better Best Food soon as they were amazing.
Thursday-Since there is chicken leftover I will do some sheet pan chicken nachos.
Friday-Pizza night!
Saturday-I am at a baby shower so the boys are on their own after the lacrosse game. They love a Good Boy's Clubhouse Night!
What I am Reminiscing About
-The resort we stayed at last week on Easter Break is one that we have stayed at many times. The first time we stayed there I was pregnant with Hockey Guy and then we also went there when he was a baby. Last weekend, Running Daddy and I were definitely reminiscing about being at the resort when Hockey Guy was so little. I remember being pregnant with him,we already knew what we were going to name him, and thinking that we would come to this fun, family-friendly resort with him one day. Now he is getting so big and riding all the roller coasters. Pure Joy!
-I am loving the items I got from the Victoria Beckham collection for Target.
***Note, although I work for Target in Government Affairs, all opinions are my own.
-All things lacrosse. From Hockey Guy's games to the Army/Navy game we went to Easter weekend, this has been a fun spring for lacrosse.
-I am also loving how lush and green everything is around our house. With the mild winter, things started popping this spring probably before we were ready, but now that it's almost the end of April, I am loving seeing those irises and my peonies getting taller.
-I am also loving the new look of Good Better Best with the help from Georgia Lou Studios.
What We Have Been Up To
-All things Easter! We typically host Easter at our house but since our house is still a construction zone, Dancing Granny helped out and hosted at her house. I still made my ham and we all brought eggs for the hunt. The weather was amazing and a Good time was had by all!
-We just finished up Easter Break, which included a trip to the New York Auto Show for the boys. We also headed to Busch Gardens and stayed at the Kingsmill Resort again. This is one of our favorite driving destinations and Hockey Guys was finally able to ride all of the big roller coasters. Work has been very busy this year for both Running Daddy and myself, and Hockey Guy has been working so hard at school this last quarter so we all needed this break.



What I am Dreading
-Hopefully the basement renovation should be done within the next month but I am dreading unpacking everything and moving it all back to where it should go. Hopefully we will get a rainy weekend when we are ready to start putting things back together in the house.
What I am Working on
-I am still trying to work on not losing my mind with everything being everywhere during our basement renovation and feeling like the house is never really clean because of it. The other night I had a mini meltdown over the floor cleaning until I realized that I probably needed to change the batteries in the Swiffer Wet Jet.
It was late and my floors were dirty.
It was only melt down #3 for the renovation and a minor one, but I need to just pull it together.
-I am also working on a blog plan of what I am going to write and when to help keep me organized. I have put a lot of time and effort into Good Better Best so far this year and things are really starting to come together. Just like anything in life, when you put work into something Good things can happen. Thank you to all who stop by and read this blog every week.
-Hockey Guy's summer plans are coming together with some great camps. Just need to figure out what we are doing in August.
What I am Excited About
-I was thrilled to be able to do my first fashion partnership last week with men's clothing company Bonobos. It was a lot of work but I had the Best time writing this piece and choosing all of the outfits for women as well.
-I am excited about how our basement renovation looks so far. The drywall is in and I think the floors and built-in should be coming next. We have some really fun things planned for this space and I cannot wait to see it all come together.
What I am Watching/Reading
-If you have been around for a while, you know that I watch a lot of Bravo and a lot of Hallmark Channel. Odd combo, I know.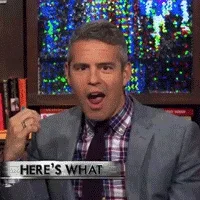 Running Daddy and I are deep into wrapping up Beverly Hills Housewives, the beginning of Southern Charm and New York Housewives. Southern Charm is the Best.
What I am Listening To
-With Easter a few weeks ago, I really focused on listening to Christian music in the car during Holy Week. I like to call it "my Jesus music" and it is a Good way to focus on what should be guiding my life.
-Since I spend so much time in my car I do listen to a lot of podcasts that focus on Bravo. It's a Good way to start and end my day with a little fun. I am a big fan of Bitch Sesh, Watch What Crappens and Juicy Scoop. I am a little bit Hallmark and a little bit Bravo.
What I am Wearing
-Spring is popping around here so I am pulling out as much of my Lilly when I can. I have both work and casual Lilly but on the weekend I love a Good Lilly popover. I have a similar Lilly popover to the one below and love to throw it on during the weekends.
What I am Doing This Weekend
-Friday night, a little wine for Running Daddy and I with pizza for all after lacrosse practice.
-Saturday, my niece and I are heading for a little road trip for a baby shower for my nephew and his wife. I hate to miss a lacrosse game but I Running Daddy is so Good about texting my play by play updates if I miss a game.
-Sunday I hope to catch up on a little sleep and make it to Barre 3 class late Sunday afternoon.
What I am Looking Forward to Next Month
-Running Daddy's birthday is in May so I look forward to celebrating him.
-We are also attending our favorite wine festival celebrating Virginia wines. Hopefully the weather will be Good, but we are die-hards and go no matter the weather.
-Our pool also opens Memorial Day weekend. While it will probably be too cold to swim, we usually get together with our pool friends that weekend and have a big dinner at the pool. It is the
Best
time.
-Looking forward to the renovation maybe being complete.
What Else We Have Been Up To
-This is what we have been up to, which feels like a lot lately. But it is all so Good, even my mini meltdowns over the dust and dirt from the renovations.
Bonus Question: Favorite Spring/Summer Shoe
Hands down my favorite spring/summer shoes are Jack Rogers. Nothing is more comfortable or versatile in my book. Last summer my dear friend in California found similar Jack's to the ones below for me on major sale and sent them to me. How sweet is that? After all these years she remembered my shoe size and asked me if I wanted her to pick these up because the sale couldn't be Better.
Jack Rogers sandals
What's Up for you this Wednesday? Share with me in the comments your favorite shoes!