Linking with Mel, Shaeffer, and Shay to share What's Up Wednesday! Let's do this.
****Editors note: I accidentally wrote this a week early and posted last Wednesday instead of this Wednesday...oh well!
What We Are Eating This Week
(really last week!)
Sunday-since we were working hard to get everything in the basement packed up for #demoday this week for our next phase of home renovation, we just got Noodles & Co.
Monday-make your own taco bar.
Tuesday-burgers and dogs after lacrosse practice.
Thursday-chicken pesto pasta.
Friday-we always order pizza.
And we are eating a lot of Girl Scout cookies. We buy cookies from Girl Scouts we know...we buy cookies from Girl Scouts we don't know. We are buying a lot of cookies this year.
What I am Reminiscing About
This is going to sound a little odd, but Running Daddy and I were looking around our empty basement with its knotty pine paneling and he said "It's the end of an era." Running Daddy is a very nostalgic person, and one of the things I really love about him. What he meant by this is that although it's time for the paneling, drop ceiling and linoleum floor to go, that basement has looked like that since probably the mid to late 1950's. That groovy basement holds a lot of memories in this house but it is time to make it over and create more memories for our family.
What I am Loving
I am loving our newly renovated bathroom and breakfast bar and I can't wait to share with you future posts about the construction and design.
What We Have Been Up To
We are smack dab in the middle of our home renovation, so I have been spending a lot of time purchasing and then returning items for our new bathroom. In addition we have been packing up about 90% of our basement so that they can start renovating downstairs. Almost everything from the basement is either upstairs, in the garage or in the attic. This was also a good opportunity to weed out things we no longer needed and give some items to charity.
It's also the beginning of lacrosse season, so we have spent a lot of time at lacrosse practice and scrimmages and watching a lot of college lacrosse on TV.
What I am Dreading
I am not going to lie, while I am excited about all of our home renovations and looking forward to the finished products, I am dreading the next few weeks of living in semi-organized chaos. I don't do well when things are not in order and it just feels like everything is everywhere.
What I am Working on
I am really working on not losing my mind or my temper while we are in the midst of the basement renovation. At times it is like living in a fraternity house around here, right now I am just hoping it doesn't look too much like the morning after Rush Week.
I am also getting ready to make some Easter break plans including a short trip and then various appointments that we need to do like the dentist. Right now the only thing that is booked is our dog is booked for boarding...not sure what this says about us....
I am thinking about paint colors and decor ideas for the basement renovation. Just thinking, not even options yet.
What I am Excited About
I am excited that is almost April! That means better weather, getting outside and working on my flowers and it is also my birthday month.
I am also excited about the blank slate that is our basement and the design possibilities that come along with the construction process.
What I am Watching/Reading
I don't watch every season of Dancing with the Stars but with these two on there how can I not?
As someone who has watched every season of the Bachelor and the Bachelorette, I love to hate Nick. Probably my least favorite Bachelor ever. The dancing above says it all...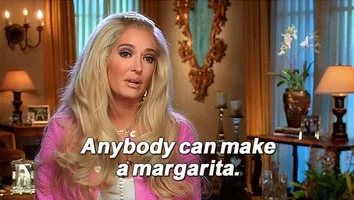 I love Erika Jane and hope she does well.
I am also counting the days until New York Housewives starts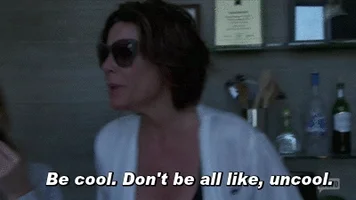 And my favorite...Southern Charm....both shows start my birthday week.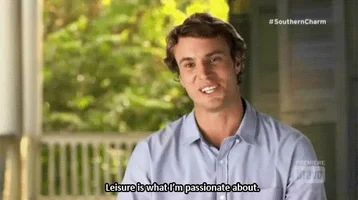 Thank you Andy Cohen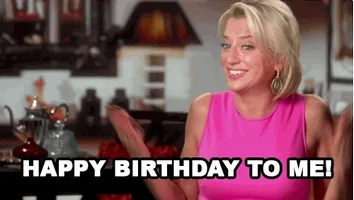 What I am Listening to
If you are not listening to the Missing Richard Simmons you should be.
What I am Wearing
With the weather still all over the place, including snow last week, I am wearing a lot of layers and transitional pieces. I am trying to wear pops of colors. Here are a few pieces that are getting a workout in my wardrobe lately.
This super cute top in blue looks great with a blazer. Find it here.
I have this jacket in both red and black. The black one I got from Macy's last year and I just got it in red from Stitch Fix last month.
*Note, I am a Target corporate employee but these opinions are all my own.
What I am Doing this Weekend
(really last weekend!)
Friday night we will do our usual pizza and hang out to end the long week. The Sweet Boy has lax practice now on Friday nights and Running Daddy and I always have a little wine on Friday nights too. Saturday is the first lax game of the season and I am going to a ladies White Party that was a fund raiser for school. Sunday Running Daddy is running his spring marathon which I think is #32 for him. Plus I need to fit in a Barre 3 workout and keep organizing the bathroom after the remodel.
What I am Looking Forward to Next Month
I am looking forward to Holy Week and Easter. It's a total toss up for me which is my favorite holiday...Christmas or Easter.
I am looking forward to Spring Break and Easter week as I feel like I have been going full force since January at work and with the renovation. Some time to slow down and think about Holy Week and then time with my loves is much needed.
I am looking forward to my birthday and then my mom's the day after.
And see the Bravo references above!
And of course...warmer weather.
That's What's Up in the Good Better Best household. What is up in your world?