Around the Good Better Best household Memorial Day weekend is all about the pool. We belong to the Best neighborhood pool. It's in a wooded setting, has two big pools, a baby pool, tennis courts, a fishing pond and a big park. It is pretty much the social nucleus of our summer. We try to have pizza there every Friday night and there is always someone to hangout with both for the kids and adults.
Typically we all get together and have at least one big meal during Memorial Day weekend. There are plenty of grills and plenty of food.
This year I have become a big fan of Tastefully Simple and picked up these
fun cocktail mixes
.
Looking forward to mixing up a little mojito or margarita to kick off the fun.
Speaking of cocktails, it is time to bust out the pool wine glasses. Frankly, I have a lot of pool wine glasses. I have Lilly Pulitzer tall wine glasses and the tumblers. I also have a set of "Weekend Waterford" for when we have friends who need a beverage cup. I think they are so funny.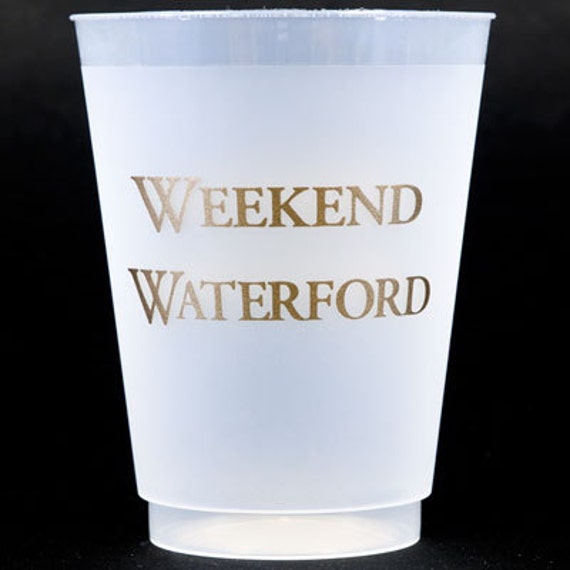 One thing I Better do before Memorial Day is find my swimsuits. I am sure that pool water will not be warm enough to swim but there is comfort in knowing where they are. With the renovation a lot of things got packed away including my swimsuits. I can find one, but not the two I really like. I really like Athleta and Title Nine for swim wear and have two Title Nine right now that I really love. The Best thing about these two brands is that they cover you well without making you look like you have on a "mom bathing suit". They are cut to accentuate your figure without looking ridiculous. Here are some examples of the Athleta styles.
Montauk Tankini
Shirrendipity Tankini
Shirred Bottom
I definitely need to get our pool bags ready. Typically before the pool opens I do a big Target run to stock up on things like sunscreen, bottled water, bug spray, cleaning wipes, and plastic silverware. I also gather up the hodgepodge of leftover napkins and plates from past parties and just put those in the picnic bag for when we have dinner at the pool. It's Friday night, it's the pool and no one cares if they are eating off of a plate with snowflakes in July or Lightening McQueen.
On the fashion front, the New Englander in me can finally feel totally comfortable wearing white and seersucker from here on out. I know I shouldn't care about these fashion rules, but I do. Technically because I am in Virginia I can wear white after Easter and have been rocking my white jeans since spring break, but I do get a sense of fashion relief when I know I am in the white wardrobe clear after Memorial Day.
I have some Good news for you all, to spread a little Joy and kick off the summer, I am going to be announcing my first give away right here tomorrow in my Friday Favorites. It's a Good one so you will want to join me back here tomorrow.
So this is what we have planned for Memorial Day and kicking off the summer. Tell me your plans in the comments below.
Enjoy the Best summer kick off!