Today I am linking up again with
Andrea
 from
MomFessionals who hosts a link up where we show and tell you something. This week the topic is Guilty Pleasures.
Reality TV
I watch a lot of reality television, well I watch a lot of Bravo and the Bachelor and Bachelorette. I can tell you almost every thing about Bravo and the Bachelor. 
Bravo
Let's start with Bravo as that is where I spend most of my viewing time. My relationship with Bravo goes back over ten years with a really Good show called Queer Eye for the Straight Guy. That show was the Best and I think really helped make Bravo what it is today. I was also a big fan of Blowout, that show was just too much.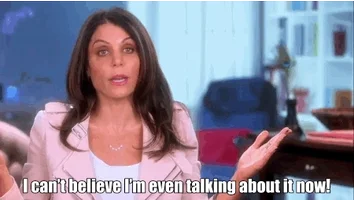 6